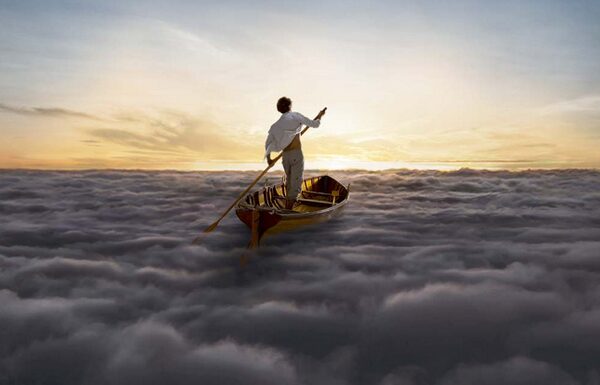 Pink Floyd have finally unveiled a video to accompany their debut single 'Louder Than Words'.
The track is taken off their new record The Endless River, released in Ireland on Friday November 7th.
The new LP from David Gilmour, Rick Wright and Nick Mason is an 18-track, four-sided double-album, keeping the classic format. Gilmour said: "Anything we had of value is on this album."
This is the band's first album in twenty years since 1994′s The Division Bell. It is based on recordings from the same 1994 session, and will feature contributions from deceased keyboard player Richard Wright, who passed away in 2008.
'Louder Than Words' is the the only song on the album featuring lyrics. The single was written by Gilmour's wife Polly Sampson. He told Rolling Stone, "Her words really spoke to something about the band, certainly when it came to Rick [Wright] and myself. We speak better with our musical instruments."
The video was directed by Po Powell, who has created art for Led Zeppelin, Paul McCartney, Genesis and Peter Gabriel. It features footage of the band's recording sessions alongside location shots from Kazakhstan and Uzbekistan. The director said the inspiration for the video was an image of rusting ships lying in the sand where the river used to flow.
Powell said: "A surreal image if ever I saw one and a shocking example of human mismanagement and one of the planet's worst environmental disasters. . . The river has shrunk to 10 percent of its original size, destroying the fishing industry and whole townships."
Gilmour added that the song will likely be the last ever Pink Floyd track released. He commented: "I don't see how to could be otherwise. Anything of value is on 'The Endless River'. Trying to do it again would mean using second best stuff. That's not good enough for me."
Watch The video for 'Louder Than Words' below.
The Endless River track listing is:
'Things Left Unsaid'
'It's What We Do'
'Ebb And Flow'
'Sum'
'Skins'
'Unsung'
'Anisina'
'The Lost Art Of Conversation'
'On Noodle Street'
'Night Light'
'Allons-y (1)'
'Autumn'68'
'Allons-y (2)'
'Talkin' Hawkin"
'Calling'
'Eyes To Pearls'
'Surfacing'
'Louder Than Words'