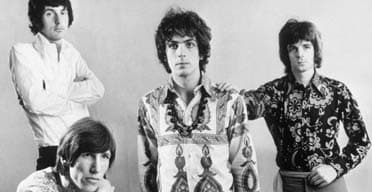 In what is being billed as "an immersive, multi-sensory and theatrical journey through Pink Floyd's extraordinary world", The Pink Floyd Exhibition: Their Mortal Remains is due to be exhibited in London Next year.
The exhibition, which will feature over 350 artifacts including instruments, original designs, music technology and handwritten lyrics is understood to have been put together in collaboration by the remaining members of Pink Floyd. The exhibition is set to feature pieces from stage performances such as 'Dark Side of the Moon' and 'The Division Bell', as well as never before seen footage.
The news comes a short time after Pink Floyd  announced the re-release of three of their albums from the 1970s on vinyl. The reissue will see  'Atom Heart Mother', 'Meddle' and 'Obscured By Clouds' available on vinyl from September 23rd.
The exhibition which is being hailed as "an impressive and enduring British design story of creative success" by the director of the V&A, Martin Roth, will feature "never-before-seen classic Pink Floyd concert footage and a custom-designed laser light show."
"Alongside creating extraordinary music, they have for over five decades been pioneers in uniting sound and vision, from their earliest 1960s performances with experimental light shows, through their spectacular stadium rock shows, to their consistently iconic album covers."
The Pink Floyd Exhibition: Their Mortal Remains will run at the Victoria and Albert Museum, London from 13 May to 1 October, 2017.
Photo Cred: Scott