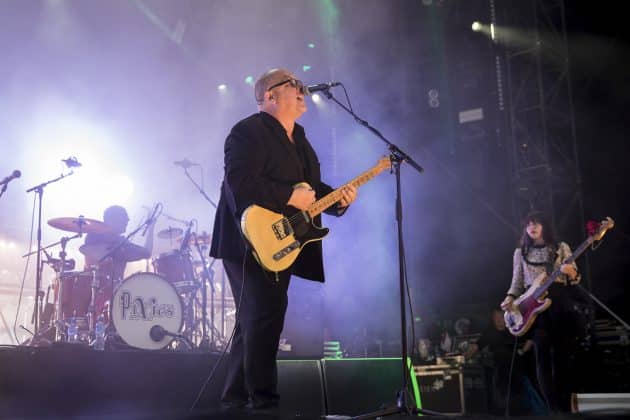 Pixies have just announced a five night residency at London's Roundhouse venue to celebrate the 30th anniversary of Come On Pilgrim and Surfer Rosa.
The alternative rock legends released their debut mini-LP 'Come On Pilgrim in 1987 before dropping the ground breaking studio album debut, Surfer Rosa only the following year. The album which featured the likes of 'Bone Machine', 'Gigantic' and 'Where Is My Mind' would go on to inspire numerous acts of artists.
To celebrate the three decades since the albums' release, the group will pay tribute to the the two records during five nights at The Roundhouse in London from October 30th until November 3rd. Tickets are on sale now and they are available here.
[email protected] announce new shows at the Roundhouse, London in October / November to celebrate the 30th anniversary of 'Come on Pilgrim…It's Surfer Rosa'!
Tickets on sale now:https://t.co/tfIk3V1xYp pic.twitter.com/LvOMl1rh5L

— See (@seetickets) April 20, 2018
And finally, this weekend Radio Nova is making radio history. Nova is the first Irish radio station to team up with Shazam, the world's leading music discovery app and they're giving listeners a chance to win tickets to the Rolling Stones. Once Nova plays a Rolling Stones track across the weekend listeners are encouraged to 'Shazam' it and click to win tickets.