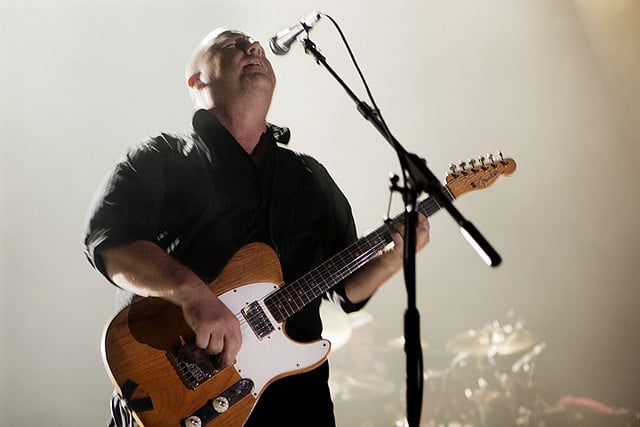 The Pixies premiere a new music video for the single 'Ring The Bell,' taken from their 2014 record Indie Cindy.
The video features two women, diving into skips, rubbish hunting for bygone treasures such as VHS tapes, care bears and roller skates, before escaping the concrete streets to set up an impromptu hippie commune in a forest.
If you're a Pixies fan you might recognise the two ladies, in 2005 the duo uploaded a clip of themselves lip-syncing the song 'Hey'.
The video of Lital Mizel and Adi Frimmerman ended up going viral racking up nearly 34 million views. "It's the most hits we have on video," guitarist Joey Santiago tells Radio.com.
Last week the band teased fans with this tweet
A new Pixies music video is coming soon. Can't tell you too much about it but here's a hint: https://t.co/aUM6D7KI9J

— PIXIES (@PIXIES) September 10, 2014
The band finally met the two women in June at a show in Israel, Santiago offered the two film students an oppourtunity at making an official video for them. That is how the duo got the gig directing 'Ring the Bell'.
In a interview with Radio.com, drummer David Lovering said that as a child he was a collector of old coins, gold rings and musket balls from Revolutionary times that he found in the woods where he grew up.
Speaking about the band he said: "We're better now than we were in the old days. I mean we're the same band really. We're doing the same things, telling the same jokes, but it's really at a different level now."
"At the end of the night, we'd eat some pizza and we'd all share a motel room, but it was fun," Santiago says. "Now we have a moving house, a bus. One morning on the last tour, I woke up early and I looked at the front of the bus and was just like 'Wow, who would have known that we'd be here?' From college to here."
Check out the eventful Pixies video below.