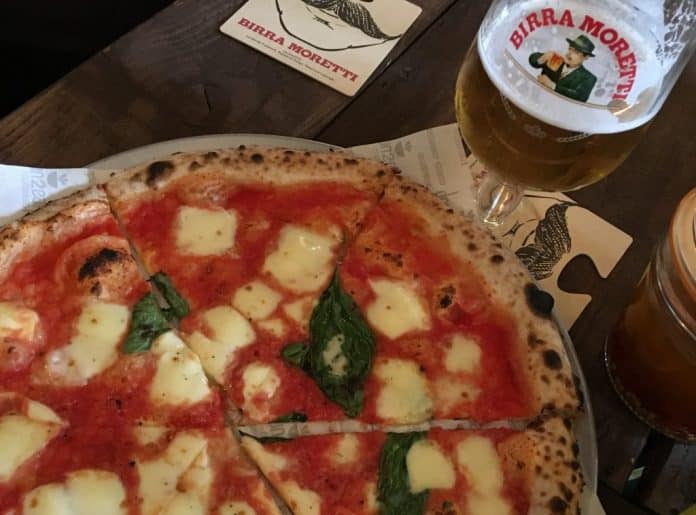 The most loved beer in Italy, Birra Moretti, have partnered with famed Galway pizza makers, The Dough Bros, in opening a new authentic pizzeria pop up in the city centre.
Pizzeria Birra Moretti is now open on 9 Camden Street till May 28th giving The Dough Bros a chance to showcase their modern take on an authentic Italian pizza recipe in Dublin for the very first time.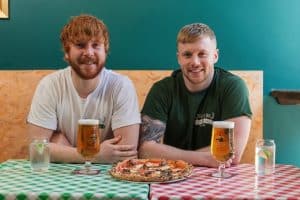 Brothers Ronan and Eugene Greaney refined their pizza making skills in Italy and are now the culinary genius behind one of Ireland's top independent pizzerias with a menu completely dedicated to the food (no pasta, salads or sides).
To celebrate the partnership, Birra Moretti and The Dough Bros have created 'The Baffo' pizza which has been specially created to honour the man that appears on every bottle of Birra Moretti. 'The Baffo' pizza features the best in Italian ingredients including; crushed San Marzano tomato, parmigiana reggiano and double guanciale.
Grab your mates, your family or a first date for some Italian amore and head to Pizzeria Birra Moretti on Camden Street.
OPENING TIMES:
Friday, 1-10.30pm
Saturday,  1-10.30pm
Sunday,  2-10.30pm
Monday,  4-10.30pm
Tuesday, 4-10.30pm
https://www.facebook.com/thedoughbros/videos/2025532180907497/