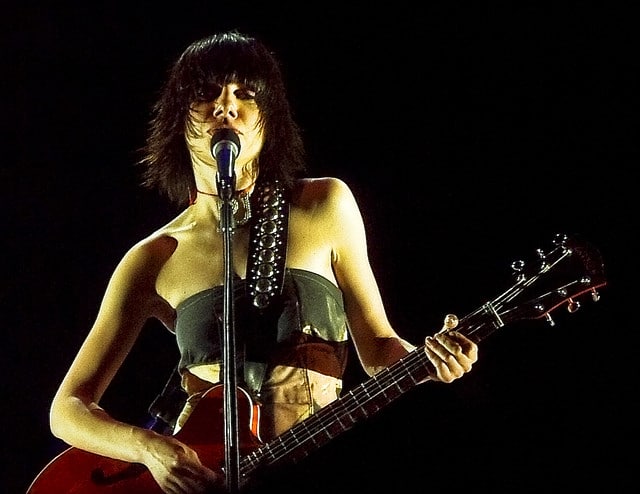 English singer-songwriter PJ Harvey has unveiled her cover of Nick Cave And The Bad Seeds' 'Red Right Hand'.
The track was recorded for the second series of the historical BBC crime drama titled 'Peaky Blinders'.
'Peaky Blinders' stars Irish actor Cillian Murphy as a gangster operating in Birmingham, during the aftermath of World War I.
The television show has also featured tracks from the likes of Arctic Monkeys, Johnny Cash, Nick Cave and Jack White.
Speaking to BBC Radio 6 Music, the shows' music producer Mr. Flood said they were keen to enlist Harvey's help, after the series was accused of coming across as overly American.
Flood said: "We're trying to make it feel much more European and British and PJ fits that bill perfectly. I phoned Polly up and she was very interested. We're trying to deconstruct all of Polly's material and then weave it through, it's very cutting-edge and modern."