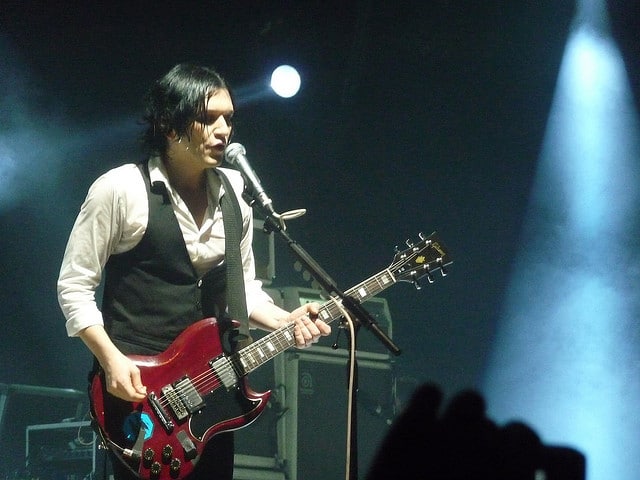 Placebo are ready to hit the road again, the band have announced a new Ireland & UK tour for next year.
The 18-date tour takes place across February and March, the group are kicking off the tour in Dublin.
This is the first time since 2006 the English rockers have organised an extensive tour of Ireland and Britain.
Placebo are currently on the last leg of their North American tour, promoting their latest studio album Loud Like Love.
The alternative rockers first formed in 1994, releasing seven studio albums since then, all of which have managed to enter the UK Top 20. The most recent, Loud Like Love was put out last year.
Placebo are certainly a band you have to experience live, whether in a club setting or an expansive venue such as Slane Castle, their sound and energy comes across just as well as on record, if not better.
In an interview with Guilty Pleasures, bassist Stefan Olsdal credited their live shows as the reason the band members are still breathing. "I think if we had continued the way we did, we probably wouldn't be here. In the past, a lot of it's a blur and a lot of it was induced in a state i can't remember half of. I play just for survival."
Frontman Brian Molko is also releasing a book containing lyrics that span the band's 20 year career. It's titled 'Brian Molko – Selected'. The book is available to pre-order from 31 October.
The first date of the tour takes place in Dublin on February 25th 2015 at the Olympia Theatre. Tickets go on sale this Friday October 31st priced €49.50.
Placebo will play the following dates:
25th Feb 2015 – Dublin, Olympia
26th Feb 2015 – Belfast, Waterfont Hall
28th Feb 2015 – Edinburgh, Corn Exchange
1st Mar 2015 – Glasgow, o2 Academy
3rd Mar 2015 – Aberdeen, Music Hall
4th Mar 2015 – Newcastle o2 Academy
6th Mar 2015 – Hull, City Hall
7th Mar 2015 – Blackburn, King George's Hall
9th Mar 2015 – Leeds, o2 Academy
10th Mar 2015 – Liverpool, Guild Of Students
12th Mar 2015 – Manchester, o2 Apollo
13th Mar 2015 – Sheffield, o2 Academy
15th Mar 2015 – Norwich, UEA
16th Mar 2015 – Leicester, De Montfort Hall
18th Mar 2015 – Birmingham, o2 Academy
19th Mar 2015 – Bristol, Colston Hall
21st Mar 2015 – Bournemouth, o2 Academy
22nd Mar 2015 – Southend, Cliffs Pavillion
24th Mar 2015 – London, EventIM Apollo