Newly drafted plans have been submitted towards the rejuvenation of the storied landmark site on O'Connell Street in Dublin.
Hammerson have today submitted further planning applications, as part of its proposal for the regeneration of an important 2.2 ha (5.5 acres) site in Dublin's north inner city.
The primary application comprises lands from No. 43 to No. 60 O'Connell Street Upper and includes a proposal for high-quality offices, retail and restaurant space as well as enabling works for a future MetroLink station.
An additional application has been submitted in parallel with respect to No. 61 O'Connell Street Upper proposing retail and residential uses.
Earlier this year, Dublin City Council approved three separate planning applications for Hammerson's Dublin Central development including for a new hotel, homes, workspace, retail and cultural uses, as well as enhanced street connections and a substantial public square.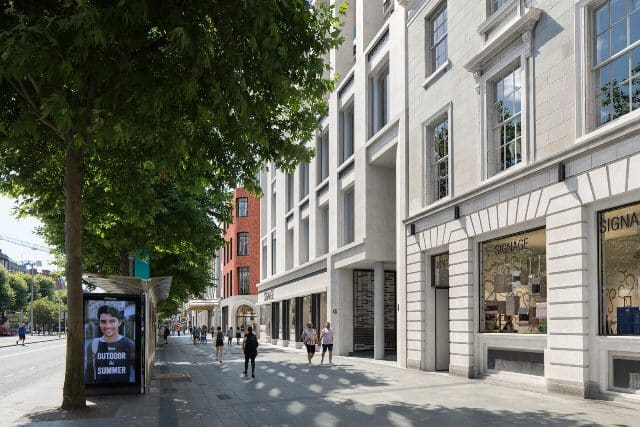 The masterplan presents a significant opportunity to regenerate this historic part of Dublin, while ensuring its long-standing traditions and important heritage are retained and celebrated.
Ed Dobbs, Development Manager, Hammerson, said: "These planning applications are integral to our vision for Dublin Central and complements the uses which have already been approved; new homes, hotel, retail spaces and improved streetscape. The development will bring significant economic and cultural benefits for the local and wider community, breathing new life into a unique area in Dublin which is important to our history. We look forward to submitting further applications for the remainder of the site while we continue to work with all stakeholders."