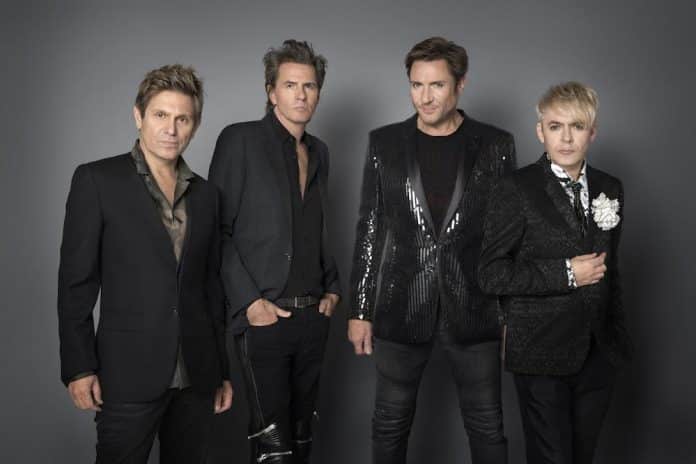 A book entitled, "Please Please Tell Me Now – The Duran Duran Story" has just been published. The book was written by rock biographer, Stephen Davis. Davis is known for his published works on the Rolling Stones and Led Zeppelin.
You can pre order the book here.
Davis tells the story of Duran Duran, whose pretty boy looks made them one of the stars of MTV during the 1980s. It was their musical ability that earned them a string of number one hits. The band sold 60 million albums by the end of that decade.
The band have now sold over 100 million albums and counting.
The book also traces Duran Duran back to when they started in the 1970s. This decade spawned them and the Sex Pistols. Duran Duran subsequently headlined Live Aid.
The book also includes previously unpublished photos from personal archives and exclusive interviews.
They also moved in the most upmarket social circles. Nick Rhoades befriended Andy Warhol and Simon Le Bon struck up a friendship with Princess Diana.
While bassist, John Taylor also dated with British bad girl, Amanda De Cadenet.
Along with the millions of albums, the band have also had a string of classic hits like "Girls On Film", "Save A Prayer", "Hungary Like The Wolf" and "Rio" The band also released a best selling James Bond theme track "A View To Kill".
With this book and new album on the way, the band are showing no signs of slowing down.
Duran Duran new album "Future Past"
The announcement of this book comes weeks after the group also confirmed the release of their first album since 2015. The album is called "Future, Past" and will be available on October 22.
The album will contain 12 tracks. Blur's Graham Coxon and David Bowie pianist Mike Garson will feature on this album along with guest vocals from Lykke Lie.
Nick Rhoades had previously said 2019 that the band were planning to head in a "different direction".
The band have also released a music video for the first single on this album "Invisible". Check it out right here.
Speaking of David Bowie, Duran Duran released a cover of the singer's track "Five Years" to mark the fifth anniversary since his death in 2016.