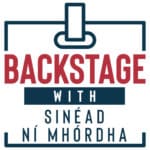 Ahead of the release of his Debut solo Album 'Courting the Squall', Elbow Front man Guy Garvey talks to Sinéad Ní Mhórdha about how he felt recording without the rest of Elbow.
We also hear the first single from the Album 'Angela's Eyes'.
'Courting the Squall' is released on Friday October 30th.