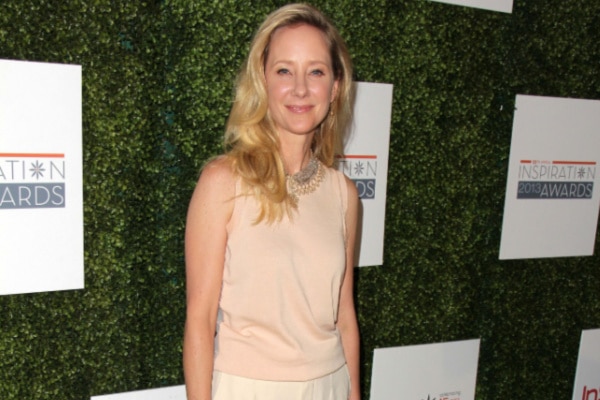 The Los Angeles Police Department has ended its investigation into Anne Heche 's car accident, when the actor crashed into a Los Angeles home on Aug. 5.
Heche, 53, is brain dead and on life support, pending evaluation for organ donation.
"As of today, there will be no further investigative efforts made in this case," the department announced Friday. "Any information or records that have been requested prior to this turn of events will still be collected as they arrive as a matter of formalities and included in the overall case. When a person suspected of a crime expires, we do not present for filing consideration."
The department previously confirmed to the PA news agency that the crash was being investigated as a felony driving-under-the-influence (DUI) traffic collision.
Last week, Heche was driving a blue Mini Cooper that crashed into an LA residence that caught fire.
Anne Heche was rushed West Hills Hospital in LA, where she was taken to the Burn centre. LA's Fire Department also stated that the crash led to "structural compromise and… heavy fire".
They also added that 59 firefighters were required to tackle the blaze.
"Unfortunately, due to her accident, Anne Heche suffered a severe anoxic brain injury and remains in a coma, in critical condition. She is not expected to survive," a statement read.
"It has long been her choice to donate her organs and she is being kept on life support to determine if any are viable".
They also added that Anne Heche had "a huge heart and touched everyone she met with her generous spirit".


Career.

Heche had a long and varied career in Hollywood. A stardom that was often marred with mental health and addiction struggles.
Her first major role was as Johnny Depp's girlfriend in gangster drama Donnie Brasco (1997). In the same year she was cast in other big movie tittles such as the disaster movie Volcano and the horror I Know What You Did Last Summer.
Heche had a high-profile relationship with sitcom star and talkshow host Ellen DeGeneres, shortly after the comedian came out as gay. The couple were together for three years
After her death was announced Ellen tweeted: "This is a sad day. I'm sending Anne's children, family and friends all of my love".