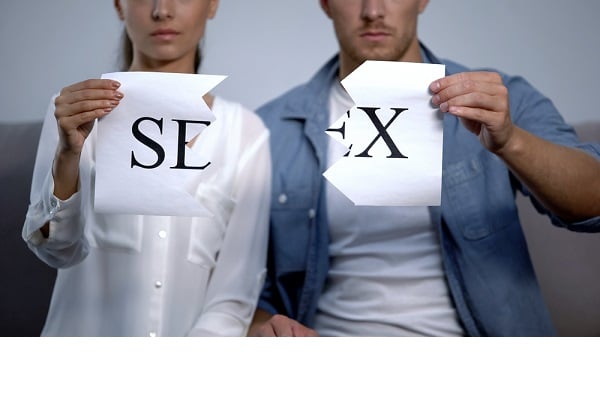 In order to combat and prevent further spread of HIV, the Polish government is encouraging sexual abstinence and fidelity. According to a report funded by the European Commission, the country currently has around 20,000 HIV positive people at most in Poland.
The Polish Health Ministry recently released a poster stating ways in which people can care for their loved ones, and combat HIV infection. The poster in question reads, "to care for yourself and loved ones, choose one of the methods of preventing HIV". It then lists only two methods: "sexual abstinence" and "a mutually faithful relationship".
The recommendations on the poster have been criticised and labelled as "outdated" and "incomplete" by a foundation promoting sex education in Polish schools. The poster was published by an agency operating on behalf of the Health Ministry, the National Aids Centre, and is part of a campaign called Did you know that... The campaign was designed to promote general knowledge on HIV and help tackle misconceptions.
Other posters include one informing the Polish public that they cannot catch HIV from dogs, cats and other animals, and another stating difficulty in telling if someone has HIV from the way that they look.
Polish are conscious of their country being close to Ukraine, Russia, Belarus and the Baltic States. In less than 4 years, these countries have become the most affected by AIDS in Europe. However, according to the report, this is essentially because of the dramatic rise in infections among drug users.
Anna Jurek is an educator from Spunk, a foundation promoting "modern education", including sex. Jurek is critical of the poster for promoting abstinence and fidelity as the primary methods of avoiding HIV. However, there is only a mere mention at the end that using a condom can reduce the risk of transmission and how testing can identify the virus.
"I had the impression that I was looking at a poster from the 1950s," Jurek told Polish tabloid, Gazeta Wyborcza. "It feels like old-fashioned science…Advocating abstinence in the context of preventive health care is impractical nowadays."
"The recommendation of sexual abstinence is ridiculed by Polish teenagers in classes and many adults, who derive joy from sex and build closeness and intimacy with it," she continued. "Sex is good if we approach it wisely and we care about the safety of ourselves and the other person."
Jurek notes encouraging sexual fidelity would only work in protecting couples from infection, if they had been tested before the relationship began. The educator argues that the poster should encourage people to be tested for HIV and other STIs before entering a sexual relationship and, to ask partners if they have also been checked. She also feels abstinence should not be mentioned at all and believes advice about wearing a condom should be first and foremost, in line with international campaigns.
The National AIDS Centre says that, as of the end of 2019, over 25,000 people were infected with HIV in Poland and that almost 1,500 have died since the start of the HIV epidemic in the 1980s. In 2019, the country was listed as one of the top ten countries with the biggest increases in new HIV diagnoses between 2010 and 2018.
In 2018, Irish Taoiseach Leo Varadkar shared footage of himself taking a HIV test, in a bid to inspire people to to get tested on a regular basis. In an interview with GCN, the Taoiseach said that the poor education surrounding HIV for young people is a concern for him.