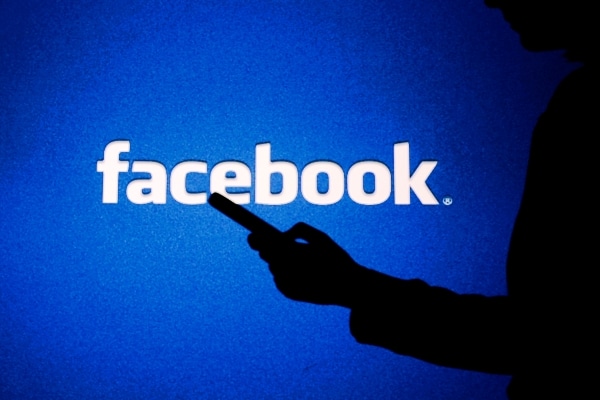 Facebook executives and the Irish Data Protection Commissioner will be called to appear before the Oireachtas Communications Committee following shocking revelations in a TV documentary.
Committee Chairperson and Fine Gael TD for Galway West, Hildegarde Naughton said she will be asking senior Facebook representatives to face the committee in the wake of details revealed by a Channel 4 investigation on Tuesday night.
The Fine Gael TD said she also intended to ask Irish Data Protection Commissioner Helen Dixon to attend the Committee to discuss issues pertaining to Facebook.
As Facebook is headquartered in Dublin, the Irish Data Protection Commissioner has responsibility for the protection of citizens' data across the whole of Europe.
Deputy Naughton said that the Dispatches programme had uncovered disturbing practices and serious child-protection issues arising from the fact that extreme, abusive or graphic content was being permitted on the social-media platform.
"It is alarming and completely unacceptable that Facebook has apparently breached its own rules by allowing disturbing content to remain online in order to protect and boost revenue," she said.

"It is sickening and hugely concerning, and it requires an immediate and fulsome response. It is for this reason that I intend to ask Facebook executives to appear before the Committee for Communications, Climate Action and Environment.

"It is also vital that we look at our own legislation and establish whether there is adequate and appropriate regulation to address the concerns that have emerged in light of last night's programme," added Deputy Naughton.

"The revelations contained in the Channel 4 programme suggest that Facebook is compromising social responsibility for financial gain, regardless of the impact that this could have on young people in particular.

"This requires a response, not just from the company, but also from legislators, to make sure that the protection of children remains paramount in these circumstances," added Deputy Naughton.

#dispatches went undercover to reveal Facebook moderator trainers instructing new recruits to ignore racist content in accordance with Facebook's policies. #insidefacebook

Watch the full doc here: https://t.co/piOODKNGAt

— Channel 4 Dispatches (@C4Dispatches) July 18, 2018

https://youtu.be/hZMEcW5TM6E
Responding to last night's Channel 4 Dispatches programme, Green Party Leader Eamon Ryan said today: "The revelations on Channel 4 last night about the monitoring and management of harmful content on the Facebook platform raises serious questions about the company's business model.
"In no other walk of life would you be allowed to profit from providing a platform for hate speech or the other harmful material which were seen to be tolerated in this excellent piece of undercover reporting.

"The company has apologised and admitted that what was revealed was wrong but it needs to go further and change its whole business model so that their revenues are not tied to promoting the most sensationalist content.

"In a letter to the Facebook Community last year Mark Zuckerberg asked the question: 'are we building the world we want?' When you look at what happened in the Brexit and Trump elections and at the sort of material that was shown last night. The answer is clearly no.

"As the home of the European headquarters of most of these social media companies, Ireland has a special responsibility to help set the right regulatory standards. We need the Data Protection Commissioner to take a much more direct role in monitoring what the company is doing on a day to day basis. As legislators we have to consider new rules which will encourage a more responsible business model which builds real community rather than undermining it for short term profit."

https://twitter.com/C4Dispatches/status/1019317316679557120