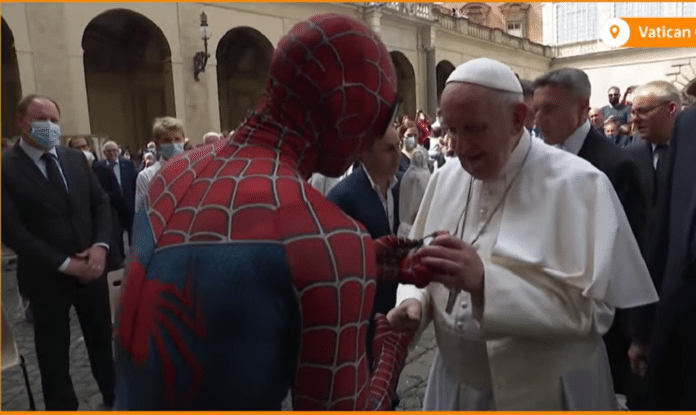 Peter Parker AKA Spider-Man took a break from fighting crime this week to visit Pope Francis at the Vatican.
According to Reuters, on Wednesday a person dressed as Spider-Man was seen in the VIP section of the Pope's weekly papal audience.
The Spider-Man impersonator is 28 year old Italian Mattia Villardita who usually dons the outfit to cheer up sick children including those at the Vatican's pediatric hospital.
Speaking on meeting the Pope Villardita said: "It was very exciting because Pope Francis immediately understood my mission."
The Vatican described Villardita as "really a good superhero".
Check out the video here:
Video: Reuters