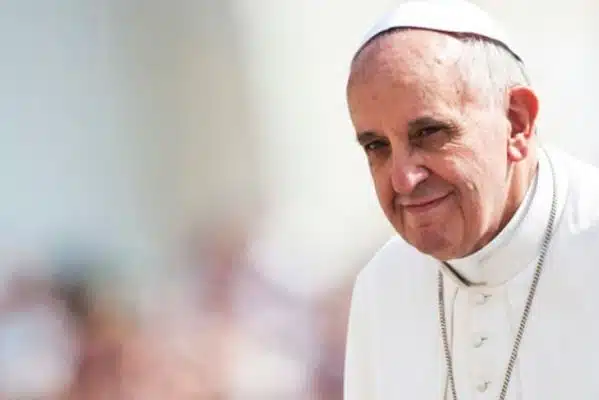 Pope Francis has stated his "pain and shame" at the failings of church authorities to deal with the "grave scandal" of clerical abuse in this country.
Talking at Dublin Castle on the first day of his two day Irish visit, the Holy Father said people had every right to be angered at the response of senior figures in the church to the "repellent crimes" young people were subjected to.
Pope Francis made the remarks after a private  and brief meeting with Taoiseach Leo Varadkar, who urged the Pope to "listen to the victims".
Pope Francis addressed the issue of church sex abuse in his speech inside the castle's St Patrick's Hall, "With regard to the most vulnerable, I cannot fail to acknowledge the grave scandal caused in Ireland by the abuse of young people by members of the church charged with responsibility for their protection and education."
"The failure of ecclesiastical authorities – bishops, religious superiors, priests and others – adequately to address these repellent crimes has rightly given rise to outrage and remains a source of pain and shame for the Catholic community. I myself share those sentiments."
Pope Francis said the Catholic church in Ireland had undertaken a role in child welfare that could not be ignored, "It is my hope that the gravity of the abuse scandals, which have cast light on the failings of many, will serve to emphasise the importance of the protection of minors and vulnerable adults on the part of society as a whole."
"In this regard, all of us are aware of how urgent it is to provide our young people with wise guidance and sound values on their journey to maturity."