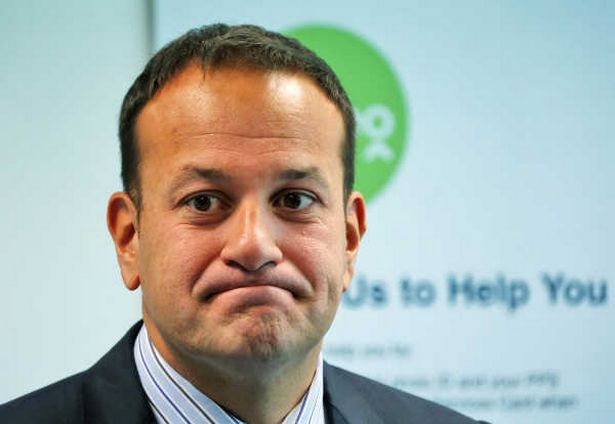 The Taoiseach says he didn't actually get help from his parents to buy a house, the news comes following Varadkar's suggestions he had, saying lots of people do.
However he confirmed this afternoon that he got a 100% mortgage when he was buying a home.
The Taoiseach has come under fire for saying many people get help from their parents to gather the money needed for a deposit.
Nonetheless, there's been something of a backlash against Varadkar for saying people often get loans from the bank of mum and dad to afford a deposit.
People have said he's out of touch, and most regular people don't have parents who can afford to do that.
But Leo Varadkar himself has a 100% mortgage. He says he was 'delighted' at the time but it was 'bad policy' which led to inflating house prices.
The Taoiseach defended getting money from your parents, saying there's nothing wrong with it. But he did accept it's not an option for lots of people.
However he's told The Journal that he did not, in fact, get money from his parents to buy his home, instead he took out a 40-year, 100% mortgage.
"Raising money for a deposit can be really hard especially if you have other bills like rent or childcare. So, lots of people get help from their family when raising a deposit for their first home. There's nothing wrong with any of it, it's not a mark of privilege.
"It's what's happens every day in middle Ireland. But I also realise that's not an option for lots of people who are trying to secure a home, and that's why the government is working so hard on this matter every day."
"As it happens, I didn't get any help with my deposit when I bought my home. I didn't need it as I got a 40-year 100% mortgage from the bank. Of course, I was delighted at the time. But it was bad policy, all that did was drive up house prices more and more and saddle young people with debt and negative equity.
"That's why I am so alarmed when I hear opposition leaders calling for the government to offer 97% mortgages to people. And it's why I am so alarmed when I hear opposition spokespeople calling for tax breaks for developers. They have learned nothing."
Meanwhile Fianna Fáil says his comments show his 'posh-boy creditentials' while Labour says he needs to step back into the real world. Here's the comments in the Dáil that got people's backs up.