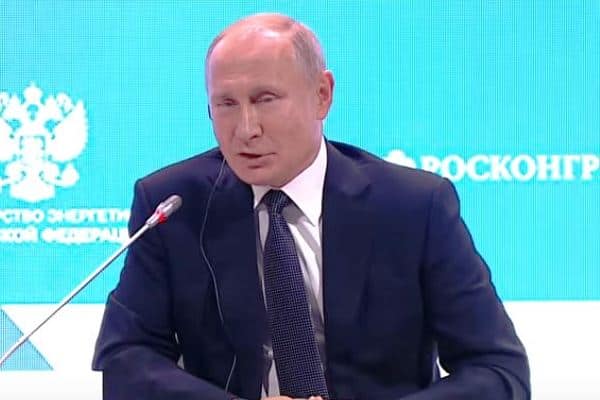 "He is just a spy, a traitor to the motherland… He is just a scumbag."
These are the words of the Russian President Vladimir Putin as he described how he viewed the poisoned former spy Sergei Skripal today.
In March, Mr Skripal and his daughter Yulia were poisoned by a nerve agent in Salisbury – an attack which British intelligence says was ordered by the Kremlin.
A woman later died after coming into contact with the same substance. He let rip at reporters during an energy conference in Moscow today.
On Skirpal, he added:
"This is a traitor, he got caught, was punished and spent a total of five years in jail. We let him go. That's it.

He left and then continued to collaborate with some secret services, consulting them. So what? What are we talking about here?"
It was the first time Mr Putin has directly condemned Mr Skripal, who spent weeks in hospital with his daughter Yulia after both were poisoned in Salisbury in March.
It also confirms that Russia believes Skripal was still working with spy agencies after he was brought to Britain. The Russian leader reiterated his country's claim that it has nothing to do with the poisoning.