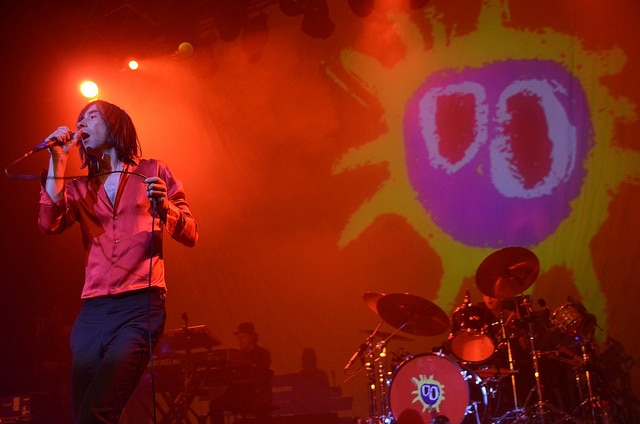 Primal Scream singer Bobby Gillespie has been hospitalised after recently falling off a stage. Luckily though, Gillespie is thought to have only suffered minor injuries after the fall.
Primal Scream were playing at the Swiss festival Caribana last night (June 2nd), when Gillespie slipped from the speaker stack into the crowd 40 minutes into the band's show.
The singer was carried from the festival site on a stretcher, with Primal Scream being forced to cancel the rest of the show. Festival organisers reassured fans that he was in good hands as they said "We are taking good care of Bobby."
It's understood that Gillespie has not suffered any major injuries in the seven-foot fall from the top of the speakers and he should be released shortly from hospital.
Primal Scream also issued their own statement about the incident, as they tweeted out "Thanks to everyone who has asked about Bobby. We're waiting for more news, but hoping to be back on the road as soon as we get the all clear."
The band recently released their new album Chaosmosis back in March and they are currently on the road supporting it as they play the summer festival circuit.
Photo Credit: Super 45