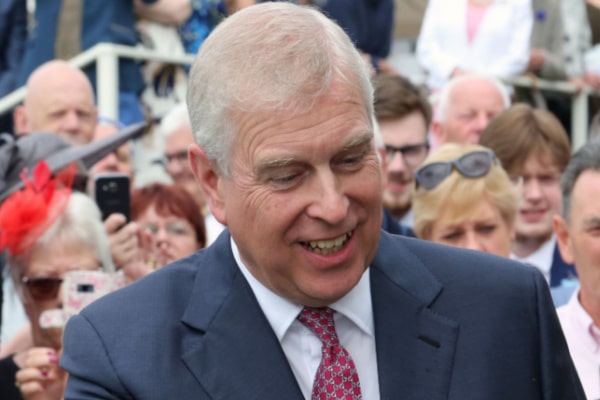 The much maligned BBC Newsnight interview with Prince Andrew is to be made into a film.
Back in 2019, Prince Andrew spoke to presenter Emily Matlis. The disgraced British royal received huge criticism, over allegedly showing a lack of empathy when speaking about his friendship with disgraced billionaire Jeffrey Epstein.
Prince Andrew was also accused of sexually abusing a young girl called Virginia Giuffre.
Along with denying having sex with Virginia Giuffre, Prince Andrew has also dimissed allegations that he met Ms Giuffre.
No Sweat For Prince Andrew
Ms Giuffre had alleged that she was trafficked by perverted billionaire Jeffrey Epstein on three separate occasions, including when she was 17 years old. This age is also classified as underage under US law.
She also claimed that Prince Andrew had sweated heavily, when he was dancing with her in the London nightclub, Tramp. Prince Andrew insisted that he has a medical condition, which prevents him from sweating.
Prince Andrew also added that he had spent that day, taking his daughter to a Pizza Express in Woking.
The second son of Queen Elizabeth subsequently paid millions to settle a civil court case with Ms Giuffre for sexual assault.
This means that the Duke of York will no longer be require to testify under oath.
"The parties will file a stipulated dismissal upon Ms Giuffre's receipt of the settlement (the sum of which is not being disclosed)," said the court filing. "Prince Andrew has never intended to malign Ms Giuffre's character, and he accepts that she has suffered both as an established victim of abuse and as a result of unfair public attacks. He pledges to demonstrate his regret for his association with Epstein by supporting the fight against the evils of sex trafficking, and by supporting its victims". More on this here.
"exciting news"
This much maligned interview with Prince Andrew will now made into a film.
A book from producer Sam McAlister is being adapted into a screenplay from Peter Moffat.
"…can't actually breathe with the excitement!!!!", McAlister tweeted. "So…. Who should play me?".
https://twitter.com/SamMcAlister1/status/1547273084972974080?ref_src=twsrc%5Etfw%7Ctwcamp%5Etweetembed%7Ctwterm%5E1547273084972974080%7Ctwgr%5E%7Ctwcon%5Es1_&ref_url=https%3A%2F%2Fwww.rte.ie%2Fentertainment%2F2022%2F0714%2F1310259-prince-andrews-bbc-interview-to-be-made-into-film%2F
Last month, Jeffrey Epstein's partner in crime Ghislaine Maxwell was sentenced to 20 years in prison.
She was convicted of grooming young girls for Epstein to abuse. More on this here.