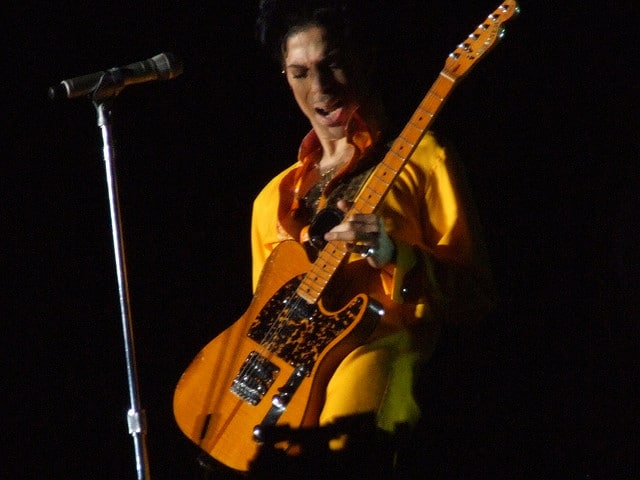 The eternal enigma Prince doesn't need to schedule a show if he wants to perform, he just jumps on stage wherever he happens to be.
The singer had an itch he couldn't scratch during a jazz concert in Los Angeles, so he interrupted the group performing so he could cover a Beatles song.
Prince chose the track 'With A Little Help From My Friends' from the 1967 album Sgt.Pepper's Lonely Hearts Club Band.
The Minnesotan native was initially just part of the audience for the show, held a the W Hotel in Hollywood. That was until Prince decided he didn't want to be a guest anymore and joined Ryan Edgar and Nikki Leonti-Edgar's set.
Together they covered the Beatles song, during which Prince played guitar.
Watch the footage of Prince below.
Recently, Prince deleted all of his social media accounts. There seems to be no clear reason why the diminutive performer has chosen to go on a communication blackout, but he got rid of his official Facebook page and Twitter account.
And he didn't end things there, he also removed the majority of his videos from YouTube.
Prince only joined Facebook earlier this year, clearly it wasn't for him, maybe the notoriously private musician had problems with the social networks privacy settings.