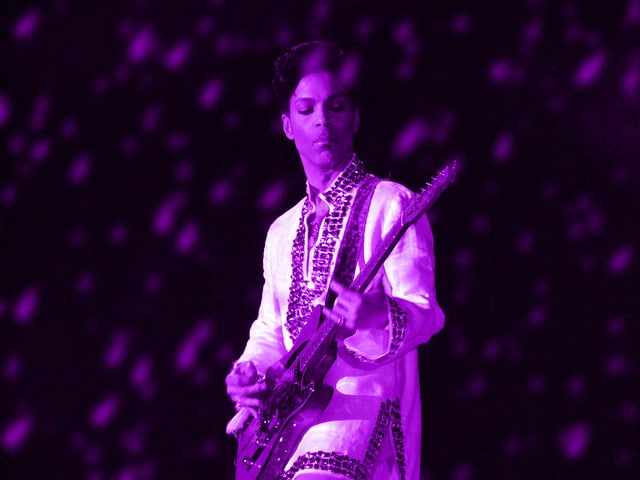 Pieces of Prince's iconic Purple Rain attire have recently sold at auction. Last week (June 26th) it was reported that the shirt and motorcycle jacket Prince wore in Purple Rain were going up for sale.
The auction recently took place on eBay and included the memorabilia from the 1985 movie. The shirt is a high-collared white shirt featuring a tiered front, pearl buttons and frilly cuffs. There is also a purple label on the inside collar that reads "Prince".
The corduroy motorcycle jacket is black with a white pattern. It has padded shoulders and leather cuffs inlaid with a pearl button. The starting price for the shirt was €2,673 and €5,347 for the motorcycle jacket.
It was recently reported that both items have now sold for €86,000 each. Other items that sold included: a pair of knee-high, high-heeled boots from the 1988 Lovesexy tour (€15,300) a necklace from the 'Diamonds and Pearls' video (€7,200); and another white shirt from the Purple Rain tour (€29,000).
Joe Maddalena The founder of auctioneers Profiles in History spoke about the iconic attire "Probably the signature thing Prince is known for is Purple Rain. It's what made his career. It's probably what he'll be remembered for always. To have an important piece like this is pretty astonishing and an amazing opportunity."
Photo Credit: Beverly