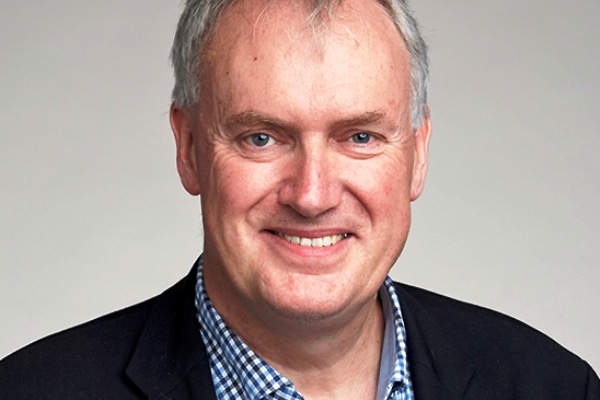 Professor Luke O'Neill recently confirmed that he has tested positive for Covid-19.
One of Ireland's leading immunologists says he contracted the virus from a close contact last week.
Stating that he is feeling "pretty good" after experiencing "a slight cough and some sniffles", Mr O'Neill is not suffering from severe symptoms.
Luke O'Neill also revealed that he believes he was a close contact of someone he works with from eight days ago. That person then told him that he had tested positive.
"A close contact identified me, basically, having spent time with me at work", he said.
"Within a day, the antigen tests began to arrive and every second day you take one. On day four, which was Friday, the test came up positive". 
"protecting me"
"The vaccine is protecting me", insisted O'Neill. "I was a close contact, I was sent three tests by the HSE, took my second test on Friday and it came up positive".
He also added, "I got my PCR test on Saturday, got the result yesterday, which was positive, and now I'm stuck in isolation for the next few days".
"I had no symptoms, to be honest, maybe some slight sniffles on Friday morning, but nothing major", he continued.
"It just shows the power of antigen testing because it came up very quickly I was able to stay home, which is what the testing is all about". 
Mr O'Neill also stated that he was a "strong positive" as the band on his test indicating his positive result "came up immediately".
Getting Booster Jab Day Before Is "ironic" – O'Neill
Professor Luke O'Neill also pointed to the irony that he had received his booster Covid vaccine only a day before receiving his positive test.
"It takes seven days for the booster to work and kick in so that was an ironic part of the story", he stated.
"I've been boosted as well now so I'll be quadruply protected I feel, having the booster and the infection will really strengthen my immune system". 
Last week, Professor O'Neill also gave reasons to be cheerful heading into Christmas despite the presence of the Omicron variant in Ireland. Find out what he said here.