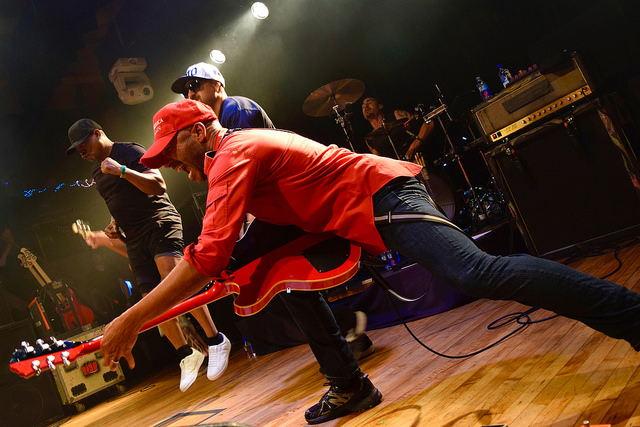 Supergroup Prophets Of Rage, have announced details of their debut EP.
The release, The Party's Over, features five tracks including their debut single 'Prophets Of Rage' and three live recordings. The group, made up of members from Rage Against The Machine, Cyprus Hill and Public Enemy have slowly introduced themselves to the world over the last few months.
The band made headlines last month when they protested and performed at the Republican National Convention in Cleveland. The musicians made an impromptu appearance during Trumps celebrations. Speaking to the crowd, guitarist Tom Morello said, "We're gonna play one more jam, then we're gonna go over there (to the RNC) and you're gonna go over there and we're gonna let those motherf**kers at the RNC know that we've had enough of their bulls**t", Rolling Stone reports.
Prior to the release, Apple Music's Beats 1 will premiere two of the tracks, Matt Wilkinson will debut "No Sleep Til Cleveland" on August 18th and "The Party's Over" will say hello on Zane Lowe's show on the 25th.
The Party's Over is out on August 25th.
The Party's Over Tracklist
1 Prophets of Rage
2 The Party's Over
3 Killing in the Name [live]
4 Shut Em Down [live]
5 No Sleep Til Cleveland [live]
Prophets Of Rage are currently in the middle of their 35 date U.S. tour.
Photo Credit: Jordan Uhl