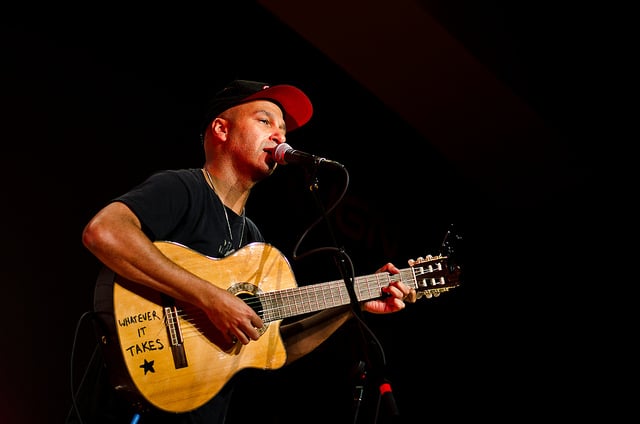 It appears that Rage Against The Machine aren't getting back together after all. Instead some of the members of the band formed a new group called Prophets of Rage.
Guitarist Tom Morello, drummer Brad Wilk and bassist Tim Commerford recently joined forces with Chuck D of Public Enemy and B-Real of Cypress Hill for their new project.
The new band revealed a countdown clock on a new website which had the hashtag #TaketThePowerBack. Now Prophets of Rage have announced some new live shows.
The band will play their second concert together tonight (June 3rd) at The Hollywood Palladium, Los Angeles, following their debut in the same city on May 31st.
Prophets of Rage have been fairly outspoken about the purpose of the band recently, as bassist Tim Commerford recently said that they want to "kick the establishment in the f**king mouth."
Tom Morello was also quite vocal recently and went into detail about the band. He said "Justice needs a fist and a face. In America's greatest hour of need the Prophets Of Rage have come together. It's bigger than us."
He continued by saying "We're going to demonstrate what it means to be anti-establishment. We're going to demonstrate what it really means to rage against the machine. It's a locomotive-like fury." You can watch a video about Prophets of Rage down below.
Photo Credit: Marnie Joyce