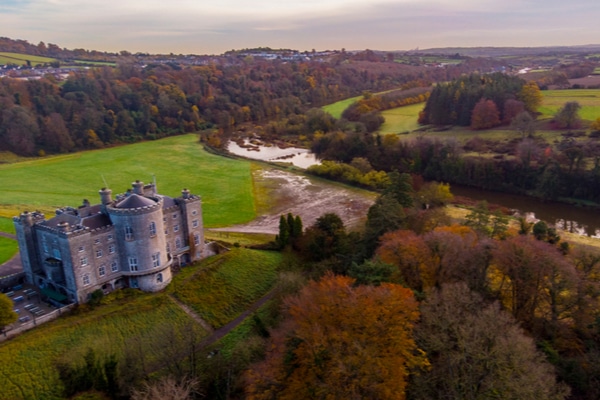 The double concert proposed for Slane Castle this Summer has been postponed until next year.
This news was confirmed by the venue's owner Lord Henry Mountcharles who had hoped to bring live music back with a bang this year. However, the owner said that 2022 is now a "no go". 
"I am more or less certain there will be no concert in Slane this year", Lord Mountcharles admitted. "We had been hoping for a double gig but it won't be happening unless some act we want becomes available at the 11th hour". 
"You just never know what will happen next in this business but at the moment Slane 2022 is a no go". 
"We have booked an act for 2023 and the concert will probably happen early in the year – May or June", he added.
"The family all sat around and agreed to this and we are delighted with the act we have chosen". 
However, it is not all bad news as it has emerged that a "world class" act has been booked for the following year.
"world class act" Booked For 2023
Lord Mountcharles has revealed that a deal had beedly n struck for this reported "world class" act to perform at Slane for 2023.
The smart money appears to be on Coldplay or AC/DC. Both bands have yet to headline Slane. Both acts would have no problem filling out the 80,000 capacity venue.
"I am not saying who it is yet and I will not be speculating however I believe come the time all the fans will be thrilled", Slane Castle owner Lord Mountcharles said on the matter.
The first Slane gig was headlined by Thin Lizzy and took place in 1981.
Thin Lizzy are one of a huge list of household names to headline such an iconic event. The list includes David Bowie, Bruce Springsteen, Queen, the Rolling Stones, U2, Red Hot Chili Peppers and Bob Dylan.
Slane were forced to stream their concert last year due to the pandemic. They hosted this livestream concert to celebrate 40 years since it began. More on that here.