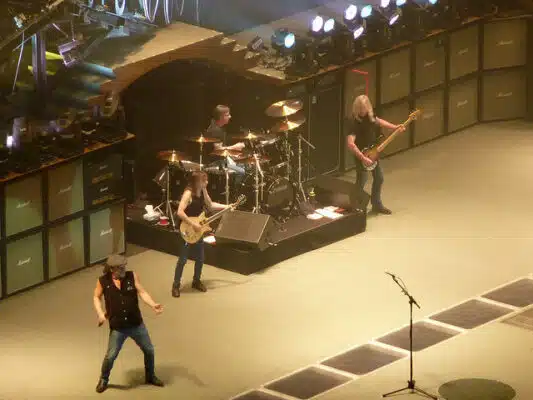 New Zealand prosecutors have been outlining their case against AC/DC's drummer Phil Rudd, claiming that he threatened to kill a man and his young daughter.
The details were released in a short one page statement detailing the prosecutors "summary of facts."
Last week, the 60 year-old entered a plea of not guilty to two separate charges of threatening to kill and possession of a controlled substance.
Rudd has now been charged with marijuana, mephamphetamine posession and threatening to kill charges, with the possibility that he could spend up to seven years in prison.
Billboard reports that, New Zealand prosecutors have alleged that Rudd called a business associate and discussed "what he wanted done" to the man, before then calling the man in question and threatening both him and his daughter.
The rocker admitted to possessing a "small amount of marijuana" for personal use, but denied making any threats against 'the man and his daughter', and says he didn't threaten to kill anyone.
The drummer was also back in Tauranga court on Friday 5th December, after allegedly getting into an altercation with his own security guard. He was later released on bail without further charges.
Rudd's initial arrest for attempting to procure the murder of two people has been dropped, due to lack of evidence.