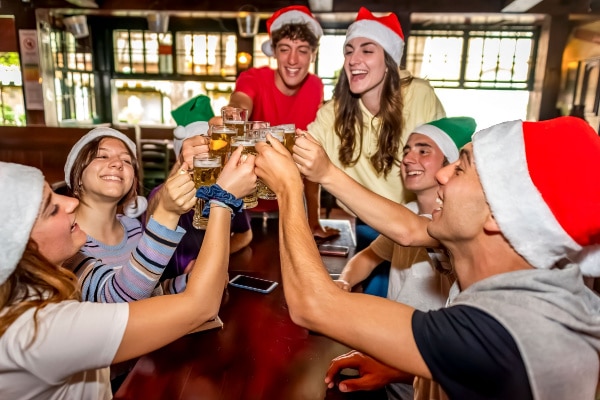 It has been reported that the pint of larger in Ireland is set to increase by 50% in the weeks leading up to Christmas.
This comes after Heineken confirmed an increase in the price of their kegs, in order to cover the relentless price increase of packaging, energy and raw materials.
Heneken have insisted that this left them with no choice, but to increase their prices to cover their costs, which is set to take effect from December 1.
The company confirmed this news via a letter, where they announced that the price of their draught products will be upped by 9% next month.
"no different"
In this letter, the company have stated that their expenses regarding cost of energy are "no different" to other business trying to cope.
"Businesses in Ireland today continue to face exceptional inflationary challenges and our industry is no different", Heneken stated.
"Like you, Heineken Ireland is equally faced with unprecedented cost increases across the entire supply chain".
"We have been working hard to minimise the impacts of these increases but unfortunately have not been able to mitigate all of them". 
The price of kegs for beers such as Coors and Heneken are set to increase by the equivalent by 17 cents a pint.
This will also extend to products like Orchard Thieves, Beamish, Murphy's, Birra Moretti, and Island's Edge, which will all see a skyrocket in prices.
Consumers Paying The Price 
With the increase in 17 cents per keg, this will have an impact on consumers, as it is likely to increase pint prices by 50 cents.
This is likely to mean that a pint is set to cost the average punter €6 each, with some publicans even threatening to disconnect the taps to some of Heneken's products.
"Huge kick in the balls this morning one of our major breweries has just put a simply massive price increase on", said the owner of the Bridge and Lemon and Duke bars in Dublin, Noel Anderson.
"This madness has to stop. Calls will go in to reverse it but this is simply insane".  
This comes after the CSO released a set of statistics, illustrating the vast increase in this cost of living.
In the last year, the cost of heating a home has increased, with gas prices skyrocketing by 93% year on year.
The CSO have also added that electricity prices have increased by 71% too.
Cost of energy and food has also led to the consumer price index increasing by 9.2% from October 2021. Cost of bread has also increased by 14%, while meat prices have been upped by 13%, with milk prices have also increased by 25%.
The price of sugar also increased by 15% in the past year.
Last month, the tickets for next year'S Glastonbury were also released. Their organiser Emily Eavis explained the price increase in tickets. Like Heineken, Eavis also put it down to the cost of engery and living. More on this here.