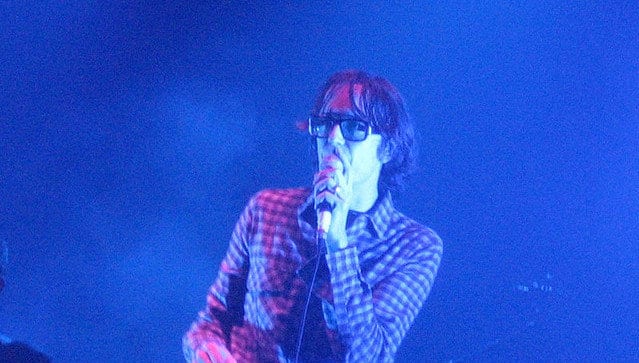 Brtipop band Pulp have released a new trailer for their music documentary titled 'Pulp: A Film About Life, Death & Supermarkets'.
The movie is based on the band's final homecoming show in Sheffield, the group give their thoughts on an array of subjects, from their feelings on fame, love, and car maintenance.
The documentary is directed by the New Zealand filmmaker Florian Habicht. He came to prominence with his movie 'Love Story', the film combines real-life scenes where members of the public dictate the love story, as Florian and Masha Yakovenko act out the scenarios.
Singer Jarvis Cocker saw 'Love Story' at the London International Film Festival had wanted to work with the director.
Cocker muses on his problems with ageing, his stage attire, and his job as a teenage fishmonger. The documentary also talks to fans about the impact of the Britpop band.
Habicht explained why he was interested in working with Pulp: "What i said to Jarvis was, 'I'd really like to make a film about Pulp that's not just about the band, but the people of Sheffield too', so it wasn't a rockumentary, where the band are treated like gods. I wanted to create a film where the people of Sheffield were kind of on the same playing field as the band themselves."
Florian Habicht only had six weeks to prep for the documentary, he began by shooting and talking to people on the street about the Sheffield group. The director was struck by why Pulp are viewed so differently from other acts from the area.
"A lot of great bands come from Sheffield – Def Leppard and Human League, but Pulp is the only band that really sing about Sheffield. People are incredibly proud of them. They're kind of like folk heroes."
Watch the new trailer for 'Pulp: A Film About Life, Death & Supermarkets' below.