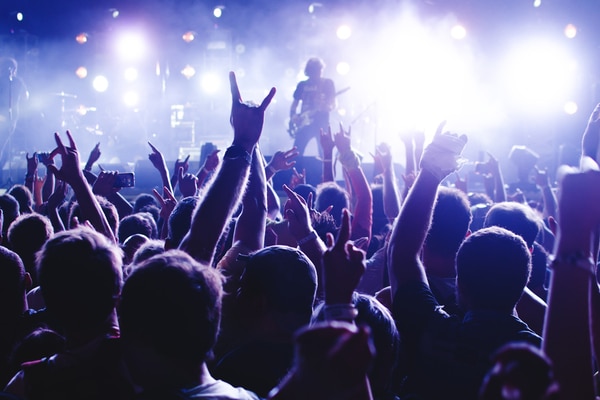 A concert promoter in Florida is offering vaccinated punk fans a massive discount to see live music again. In efforts to encourage people to get vaccinated for COVID-19, Paul Williams is selling tickets to an upcoming show for $18.
Leadfoot Promotions will host a concert in St. Petersburg on June 26th, featuring punk bands, Teenage Bottlerocket, MakeWar and Rutterkin. For those who are not receiving the vaccine can still go, with four general tickets priced at $999.99. Promoter, Williams created the ticket price discount in order to offer an incentive for concertgoers to get a COVID-19 vaccine.
"I also wanted it to be a vaccine drive to get the fence-sitters off the fence," Williams explained. "I wanted to get the kids that want to go to punk shows to go out and get their shots. I closely follows the news … and the CDC had just announced that vaccinated people could hang out masked off indoors, and I was like 'It's on'."
Williams confirms that although he has not received enquiries of the tickets for $999.99, the promoter has received some backlash. While the reaction to his punk show has been mostly positive, those who do not support the vaccine have voiced their opinions to the promoter.
Somewhat surprised by the reaction, Williams quipped, "To care about people being safe is very bad apparently". However, people who are not vaccinated yet still want to attend the punk show can still "buy a full-price ticket and you'll be treated like everyone else."
A secondary goal for the punk concert is to save the venue, with the VFW Post 39 the oldest Veterans of Foreign Wars in the South, opening January 17th, 1919. Williams said they were struggling before the pandemic and "we are trying to keep this place alive because it's a piece of history". As most of its funding comes from drink sales and renting space, the concert will help bring revenue to the struggling post.
Struggling venues have continued to suffer throughout the pandemic, something that has been raised in Sky Arts documentary, The Live Revival. Speaking on the docuseries, Noel Gallagher lashes out at the government's lack of funding for venues around the UK.