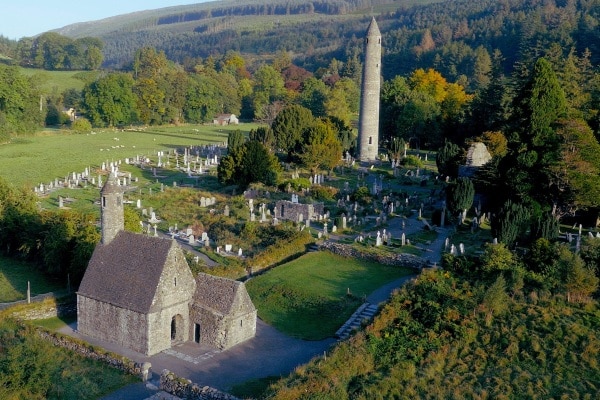 Quantico Stars Drool Over Dublin And Make Wonder Of Wicklow
The beautiful scenery of Wicklow and historic locations in Dublin are set to wow millions of viewers in the US and Canada in the season finale of the hit ABC drama series Quantico, which will air today. (Friday, 3 August).
Filming for the final episode of Quantico took place here in April with actors Priyanka Chopra, Jake McLauglin and Blair Underwood filming on location in a number of our most popular attractions, including Trinity College, Christ Church Cathedral, Glendalough and Powerscourt Estate.
Tourism Ireland says that the special, behind-the-scenes featurette for the season finale is an excellent way of showcasing Ireland to a new audience of potential holidaymakers. Niall Gibbons, CEO of Tourism Ireland, said:
"We're delighted that the final episode of Quantico was filmed in Ireland and this behind-the-scenes film is another really great opportunity to showcase Dublin and Wicklow to a wide audience of Quantico fans in two important tourism markets, the United States and Canada."
In the behind-the-scenes film, Priyanka Chopra praises Ireland's stunning beauty, saying:
"If you have not been to Ireland, please watch Quantico – and you will have been to Ireland! That's how beautifully our director Russell Fine has shot it … such amazing, picturesque locations."
The two episode series finale of Quantico begins this Friday – get the scoop from the cast and crew on what it was like to film on location in Ireland.
Quantico official website: http://abc.go.com/shows/quantico
Watch more Quantico Season 3 videos: https://www.youtube.com/playlist?list…
Like Quantico on Facebook: https://www.facebook.com/QuanticoABC
Follow Quantico on Twitter: https://twitter.com/QuanticoTV
Follow Quantico on Instagram: https://www.instagram.com/ABCQuantico