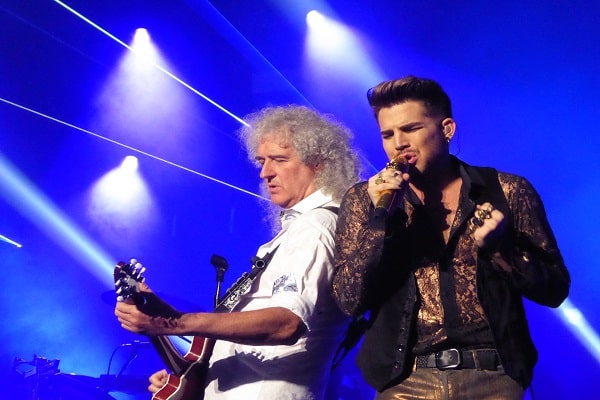 Queen and Adam Lambert started their three-week residency in  Las Vegas on Saturday, September 1 st with a setlist rammed with classic songs from throughout the band's entire career. They also performed a cover of Elvis Presley's 'Heart Break Hotel.' There's fan footage available below.
It was the band's first set of their 10-date residency. Entitled 'Crown Jewels', the concert kicked off appropriately enough with an image of an imposing metal vault bearing Queen's insignia.
It was then torn open by the infamous giant robot from Queen's legendary 'News of the World' record sleeve. The image then then lifted up to reveal the band who blasted their way into an up-tempo version of 'We Will Rock You'.
During the encore, Queen was introduced by a projection of original lead singer Freddie Mercury's famous vocal improvisation at Wembley Stadium in 1986. Lambert and co then played the traditional, slower version of 'We Will Rock You' as well as an anthemic 'We Are The Champions'.
Speaking to Yahoo, Brian May shared his thoughts about Lambert's voice. "Adam has a real gift from God. It's a voice in a billion, nobody has that range, nobody that I've ever worked with, not just the range but the quality throughout the range. I've seen Adam develop just like I watched Freddie develop." Lambert became the new frontman for Queen in 2011.