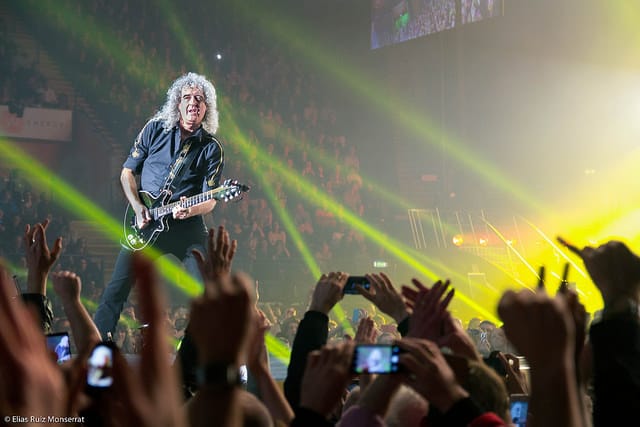 Queen have announced that they will be making their own branded lager, named after one of their classic hits. It will be called Queen Bohemian Lager and is being released in conjuction with the 40th anniversary of their iconic single 'Bohemian Rhapsody'.
This follows on from the band recently releasing their own brand of vodka called 'Killer Queen' directly referring to the song of the same name. This was also in celebration of the 40th anniversary of the song's release.
The Queen crest that will appear on the lager was designed by late singer Freddie Mercury while he was a student at Ealing Art College in London, where he earned a diploma in art and graphic design.
The beer has brewed in Plzen in The Czech Republic over the years . It's in the western half of the country and was previously part of the of Bohemian Kingdom back in the 1840's where it became known as Bohemian Pilsner. It has been described as a "golden hoppy" beer.
Guitarist Brian May recently spoke about headlining Glastonbury with American Idol winner Adam Lambert. May said "It would be interesting to do Glastonbury if we were an operational unit at the time," he said. "You see this year Adam's off doing his solo work at the moment so it wouldn't have worked. You only look at things that are possible logistically at the time."
Photo Credit: Elias Ruiz Monserrat