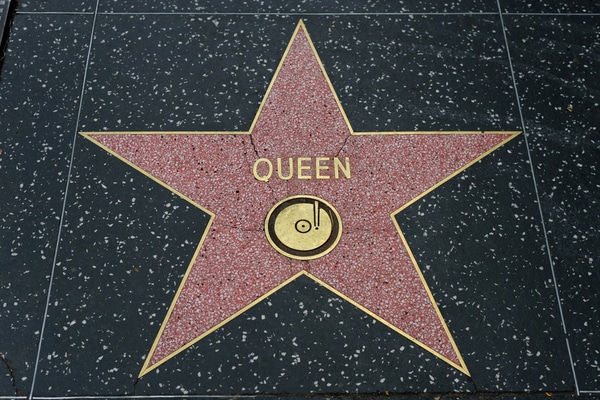 It has been reported that Queen are the most played rock band on radio around the world.
This was confirmed by analytics company Viberate, who have added that they are the most played act across all genres. They have also proved that the rock music genre has been "resurrected" and have provided evidence for its conclusion.
The company's research included 50 million tracks and videos, along with 500 festivals. This was an effort to help developing artists find themselves in the industry.
This report had also said, "We crunched the annual numbers behind every relevant music and social media channel, from Spotify to Beatport and TikTok, and drew conclusions regarding music industry trends and markets in 2022″.
Queen Come Out On Top
After the numbers were "crunched", Queen came out on top after more than 24,000 radio stations in 150 countries.
They finished ahead of artists such as Ed Sheeran, Dua Lipa, and the Weeknd. It also emerged that rock became the second biggest genre in the medium with 79.7 million plays, compared with 141 million plays for pop music.
The report also added, "The artists who did best in 2021 took more care in cultivating their audience," Viberate said. "Creating special, fanfirst approaches, be it in the form of promotion, merch, special access or something else, will drive an artist's success".
The report also stated that rock has enjoyed a recent resurgence thanks to artists like Machine Gun Kelly and Olivia Rodrigo. While the Italian band Maneskin are a "punk rock making waves on TikTok".
Last Week, Queen's Brian May helped to reunited a young boy with his lost guitar.
Thanks to an interaction with actor Mazz Murray via social media, a young guitarist was reunited with his treasured posession.
May had written via Instagram, "Did anyone out there lose an acoustic guitar – in a case like this – outside #edgware (sorry – not Edgware Road ) tube station ? What was in case as well as the guitar ? We'd like to reunite this with its owner @mazzmurray #acousticguitar #lostguitar. Please share out there folks. Bri".
May later shared a photo of the young boy with the guitar online. More on this from Radio Nova here.