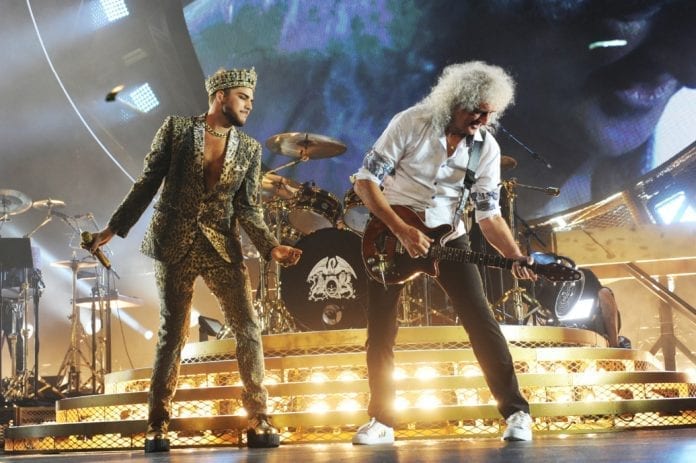 Rock gods, Queen and lead singer Adam Lambert have once again announced the postponement of their European and UK tours. The Rhapsody World Tour has been previously pushed back due to the pandemic. However, the news came with one silver lining as they have also added new destinations to their rescheduled tour.
"Under continuing Europe-wide COVID restrictions, there's no possible way the tour can go ahead as planned for this year," revealed a statement by Queen. "The prospect of again not being able to look forward to performing and getting to experience those wonderful audiences is just heart breaking".
"After starting off 2020 with an amazing run of shows playing to audiences of upwards of 50,000 in a single night, the cancellation of the Europe shows that should have followed last summer was a huge disappointment".
Queen lead guitarist Brian May added, "In the present crazy state of the world, it cannot be a surprise to our fans. Those incredible scenes at those concerts now seem like an impossibly distant dream. One minute we are out in Australia strutting our stuff and interacting with thousands of happy people, next minute we are stuck in the house. We were so lucky to be able to complete that tour, running just ahead of the wave that was about to break on us."
Brian continued to say that Queen now have a "Plan B ready to roll". The guitarist said if fans hold on to their tickets, "they will be valid for the rescheduled shows. God willing, we will be there with bells on!"
The updated schedule says the tour now features 29 shows and will be kicking off in the UK with shows on the 30th and 31st of May, at the Manchester MEN Arena. Queen have also added two new stops to their tour at Glasgow's SSE Hydro Arena on June 2nd and 3rd. The tour will still include a 10-night residency at London's The O2, as well as two shows in each city, Manchester and Birmingham (and now Glasgow).
Brian May recently revealed that he discovered a tape of one of Queen's first ever concerts. Read the story here.