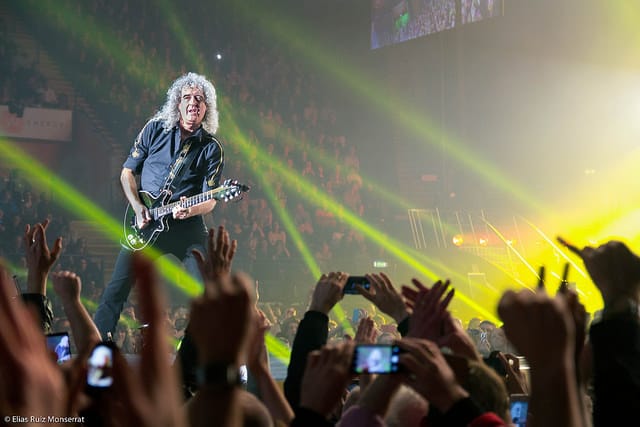 Queen have announced that they will be releasing a new concert film next month. The film is called Queen – A Night At The Odeon – Hammersmith 1975.
Originally the concert was simultaneously broadcast on both BBC Radio 1 and BBC 2. The concert was the last show on their 6-date Queen Invite You To A Night At The Opera UK tour in 1975.
The tour was also notable for being the first time that the band had played 'Bohemian Rhapsody' live on tour. The film will be released on November 20th on CD, DVD, SD Blu-Ray and 2 LP vinyl.
Speaking about the release of the film and the importance of the gig, Brian May said "This concert was very special because it was the first time we ever played a whole show completely live on TV … the Christmas Show."
May elaborated on this saying "The quality, after great rescue work and transfer into the digital domain, is amazing. And the energy we had comes across very forcefully."
The release will also see some bonus content added such as Looking Back At The Odeon, a brand new 22-minute documentary featuring a previously unseen interview with May and Roger Taylor by Old Grey Whistle Test presenter Bob Harris, plus the rarely seen Live At The Budokan – Japan 1975 footage.
Photo Credit: Elias Ruiz Monserrat