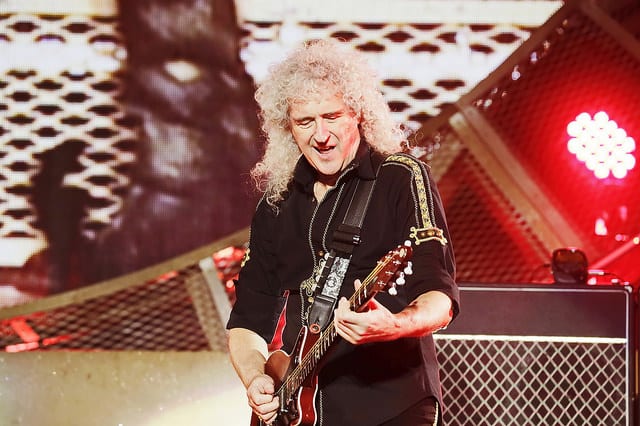 Queen have premiered a new version of Freddie Mercury's song 'Love Kills' and announced a new tour in 2015.
The Queen and Adam Lambert shows will take place in early January 2015, kicking off in the UK.
Queen will be touring to promote their new album Queen Forever. The compilation features some classic tracks, some revamped tunes and the highly anticipated collaboration from QUEEN and Michael Jackson titled 'There Must Be More to Life Than This'.
The Queen and Jacko duet was a long-time in the making. The song was written by Mercury in 1981 but was never completed. On a visit to Jackson's home studio in Los Angeles, Freddie recorded the track with Jacko singing the song. He released his own version of the song in 1985 but this is the first time the Jackson version is being released.
The collection includes a previously unfinished Freddie Mercury and QUEEN track named 'Let Me In Your Heart Again', originating from the band's The Works album recording sessions. Brian May says the CD is "things that we have collected together that are representative of our growth rather than the big hits."
Queen have unveiled a new stripped-down ballad version of Mercury's first solo hit 'Love Kills'. The song was originally written and released by Mercury in 1984.
Listen to 'Love Kills' below.
Queen Forever is due out on November 7th.
Queen's European tour begins in Newcastle on January 13th, there is no Irish date listed on the tour schedule. Tickets go on sale on Friday October 3rd.