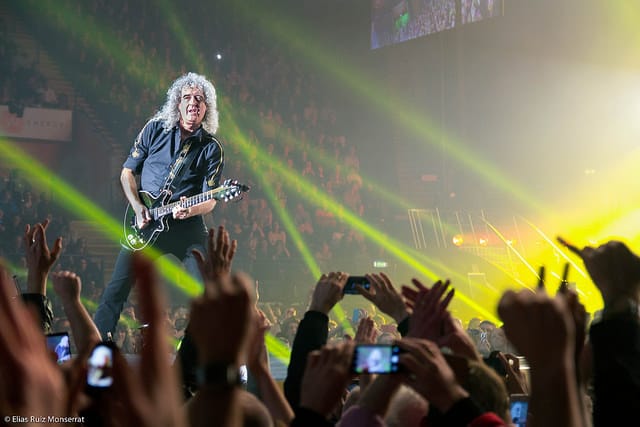 Queen have released an official app where fans of the band can access archives and play trivia games to win band merchandise.
Queen: Play The Game, which takes it's name from a song from the 1980 The Game album, will feature some famous images of the band throughout their career which fans will have to put together like a puzzle.
The game was launched by Birmingham game developers SoshiGames working with the band and will also include resampled versions of the band's hits along with some new recordings of never before heard songs.
The trivia part of the app will involve 1400 questions detailing the band history as well as facts about individual members. Players will have the chance to record their scores with the highest receiving official merchandise as prizes.
CEO of SoshiGames, Cliff Dennett said they were looking "to create an authentic and high-quality experience for the fans, befitting of a band with the stature of Queen".
The app is available from the App Store and Google Play Store and costs $2.99
Photo Credit: Elias Ruiz Monserrat