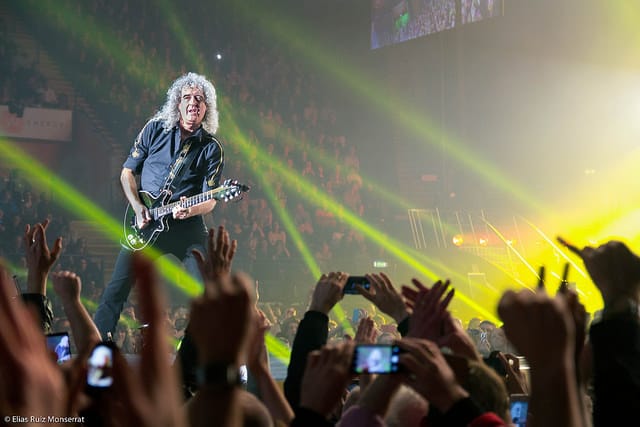 Queen's groundbreaking track 'Bohemian Rhapsody' has now been interpreted for Ballet. To celebrate the 40th anniversary of the iconic track, it has been reinterpreted by the English National Ballet, Royal Academy of Music and Trinity Boys Choir.
A new video shows their interpretation of the song mixed with the original video for 'Bohemian Rhapsody' and clips of the band's performance of the song on Christmas Eve, 1975.
The single was originally released on Halloween October 31st, 1975 and it became Christmas Number One by the end of the year. It would later reach the top of the charts 16 years later when it was re-released in 1991.
Speaking about the 40th anniversary of the track, Queen guitarist Brian May said "We all realised it was something wonderful and we should give it our heart and soul,"
He continued by saying "The heavy bit was a great opportunity for us to be at full pelt as a rock band. But that big, heavy riff came from Freddie not me. That was something he played with his left hand in octaves on the piano. So I had that as a guide."
Speaking about the lyrics for Queen's classic song May said "I think Freddie enjoyed the fact there were so many interpretations of the lyrics. It's an outlandish song. I think it's beyond analysis. That's not me trying to be evasive. I just think that's why we love songs – they can do something to us that a piece of text can't."
You can check out the reinterpretation of Queen's 'Bohemain Rhapsody' here.
Photo Credit: Elias Ruiz Monserrat