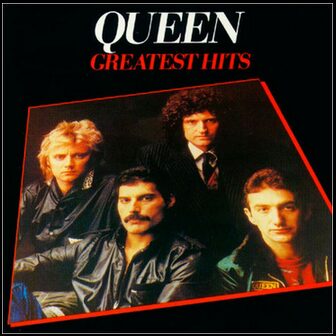 The Queen "Greatest Hits" album has become the first album to sell 6 million copies in the UK. The album has sold that many copies that it is likely that one in four British households own a copy of the album.
The record breaking album was first released in 1981, over thirthy years ago (feeling your age now?)
The Official Charts Company has confirmed that the album has broken the six million sales mark. Of the albums total sales, 124,000 copies were downloaded digitally with the rest coming through physical sales.
'Greatest Hits' stands ahead of Britain's second biggest selling albums, Abba's hits album 'Gold' and 'Sgt. Peppers Lonely Hearts Club Band' by The Beatles, both of which have sold 5.1m copies. Adele's album '21' is fourth with 4.7m sales while Oasis' second album '(What's The Story) Morning Glory' is fifth with 4.6m copies sold in the UK.
Speaking about his band breaking the sales record, Queen guitarist Brian May said:
"I just want to say thanks to everyone who has supported us through the years, we hope to continue to serve you." Scroll down to see the video message below. His band mate Roger Taylor added separately: "Wonderful. Who would have thought it! And all due to the Great British public. Thank you. A great honour!"