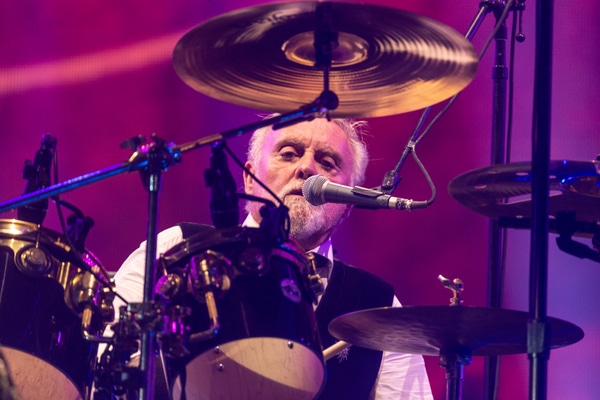 Queen drummer Roger Taylor has been discussing his upcoming solo album and the possibility of a sequel to hit film Bohemian Rhapsody.
Taylor's sixth solo album, titled Outsider, is released on October 1st with the musician embarking on a UK tour a day later.
1 day to go! 🥁 Roger Taylor's 'Outsider' album is released tomorrow, October 1st, and available to pre-order now ➡️ https://t.co/AzE1ci6tbz

Visit here for Tickets for the UK 'Outsider' Tour which starts this Saturday! https://t.co/9XSxjQjPVq #Outsider @OfficialRMT pic.twitter.com/K6va6NozM3

— Queen (@QueenWillRock) September 30, 2021
40 years since his debut solo album, Fun in Space, Taylor says his latest reflects his age.
"Maybe I'm older, wiser," he said in an interview with Billboard. "I actually think maybe I'm just growing up, that the whole atmosphere of the album is more adult than maybe what I've done before, maybe a little more sophisticated than before. And let's face it – I am a lot older and maybe a little wiser, although I would hope some of it is nicely irresponsible and rock n' roll."
Taylor began writing Outsider while on lockdown, addressing the situation on Isolation, one of the album's 12 tracks.
Outsider features nine new tracks plus Absolutely Anything, his theme tune for the 2015 romantic comedy of the same name; a new mix of Foreign Sand, a collaboration between Taylor and Japanese musician Yoshiki; and a cover of Shirley Ellis' The Clapping Song. KT Tunstall features on the single We're All Just Trying to Get By.
"It came in a nice sort of burst, just sort of self-sustaining a little bit of inspiration," Taylor said of the album's inception. "It just felt like a nice project."
Taylor discussed writing for himself as opposed to Queen.
"The last 20 years or so I've really just been writing for me because, you know, Queen hasn't released anything new," he said. "Before, I might write something and say, 'Oh, that would work well with Queen,' but of course I was always working with Freddie Mercury's voice in mind, so it would be different. Now it's just me."
"We have to write the right material," Taylor responded when asked about the prospects of a future Queen album. "It has to be good. I think at some point it would make sense to do it, but it's not in the diary now."
Earlier this year Queen guitarist Brian May teased the idea of a sequel to the smash hit 2018 biopic Bohemian Rhapsody. Taylor was asked if he had any news of a prospective sequel.
"Right now there isn't one," he responded. "I think when we did the movie, we felt like, 'Well, that went really well. Let's leave it there.' There is a huge appetite for some kind of sequel, but I haven't seen a screenplay yet that is workable. The movie only went up to the Live Aid concert in 1985, so there's obviously a lot more to the story. I think it might be stupid to rule out a sequel…if something comes up, and it's a proper thing, not just a cash-in, not Volume Two. But I wouldn't rule it out at all."
Taylor reflected on Queen celebrating their 50th anniversary this year and the enduring appeal of the band.
"Who would have thought that all these years later we'd still be playing together and we'd still have an audience," he said. "And we were very delighted on the last tours to see an enormous amount of very young people in the audience, which is great. It's incredible. It's been a wonderful trip. What a ride. I have nothing to complain about."