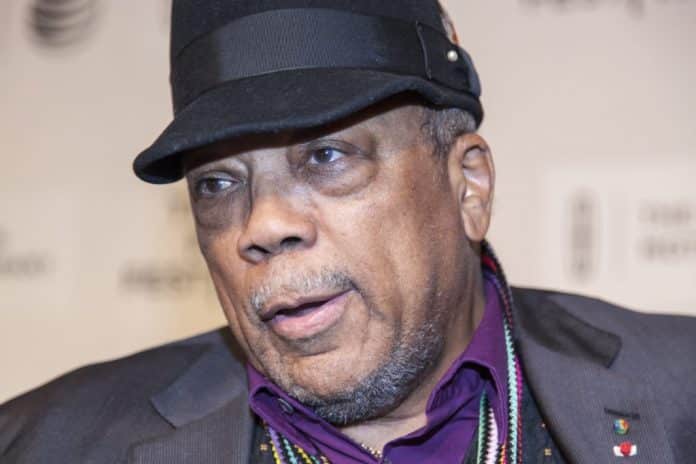 Quincy Jones has taken to Twitter to issue a full explanation and apology for his recent controversial comments which he made recently in two separate interviews.
Speaking to GQ and Vulture earlier this month Jones said that U2 are no longer writing good songs, The Beatles are 'the worst musicians in the world' and also alleged that Richard Pryor once had sex with Marlon Brando. Pryor's widow validated the claim, but Brando's son Mike denied the allegation on behalf of his family, calling the claim 'wrongful'.
Starting the apology with the confession that his six daughters sat him down for a 'family intervention', to address his recent comments. He continues to say the following:
'I am an imperfect human and I'm not afraid to say it. And I'm sorry and I'm not afraid to say it.'
'When you've been fortunate enough to have lived such a long and crazy life (and you've recently stopped drinking – three years ago!), certain details about specific events (which do NOT paint the full picture of my intentions nor experiences) come flooding back all at once, and even at 85, it's apparent that 'wordvomit' and bad-mouthing is inexcusable.
'I'm sorry to anyone whom my words offended and I'm especially sorry to my friends who are still here with me and to those who aren't.' You can read the full statement below.
— Quincy Jones (@QuincyDJones) February 22, 2018