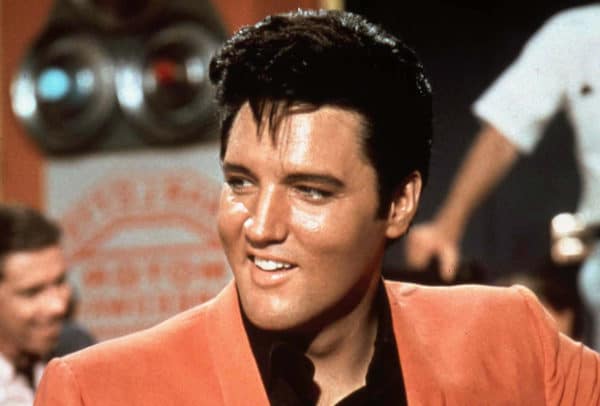 Quincy Jones has said that he wouldn't have worked with Elvis Pressley, branding the singer a "racist".
Jones made this claim when speaking to the Hollywood Reporter as part of a new icon series.
The 88 year old was asked about Elvis Presley, after he compared Michael Jackson to the singer. He also recalled filming the 1978 movie The Wiz.
"(Jackson) was doing some Elvis copying, too. 'The King of Pop,' man. Come on!", Jones said.
"No I wouldn't work with him" 
When asked would he work with Elvis Presley, Quincy replied, "No. I wouldn't Work with him". 
He explained by saying, "I was writing for (orchestra leader) Tommy Dorsey, oh God, back then in the '50s. And Elvis came in, and Tommy said: 'I don't want to play with him.' He was a racist mother — I'm going to shut up now". 
"But every time I saw Elvis, he was being coached by ('Don't Be Cruel' songwriter) Otis Blackwell, telling him how to sing", he added. Blackwell had told TV host David Letterman in 1987 that he and Presley did not meet.
"It's been coming a long time, man,", continued Jones. "People have been turning their heads the other way, but it's all the same to me — misogyny, racism". 
"You have to be taught how to hate somebody. It doesn't come naturally, I don't think. I don't think so, unless you've been trained. I just think it's such a bad habit", he also added.
Representatives for Elvis Presley have yet to comment on Quincy Jones' remarks.
Quincy Jones has had a reputation for being outspoken. Back in 2018, he apologised for comments which included that the Beatles were the "worst musicians in the world" and that Richard Pryor once had sex with Marlon Brando. He had also said that U2 had stopped making decent music.
'I am an imperfect human and I'm not afraid to say it. And I'm sorry and I'm not afraid to say it", Jones said, speaking in 2018. More on that here. 
Elvis & the Beatles
Speaking of Elvis, music icon Tom Jones recently revealed that when the Beatles officially dissolved, Elvis Presley was keen on recruiting the famous four as his backing band in Vegas.
"He (Elvis) said, 'Oh no, I'm not talking about that… I thought it would be great if we had them as our backing band. Wouldn't it be great to do a show and have The Beatles play for us, you do some of your songs, I do some of my songs", Jones said. More on that story here.