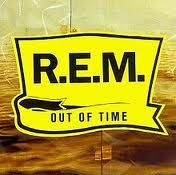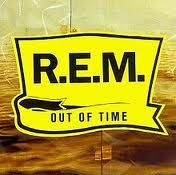 Out of Time is the seventh album by the American alternative rock band R.E.M., released on Warner Bros. Records in 1991. With Out of Time R.E.M.'s status grew from that of a cult band to a massive international act. The record topped the album sales charts in both the U.S. and the United Kingdom, spending 109 weeks on American album charts and enjoying two separate spells at the summit, and 183 weeks on the British charts, and spending a single week at the top. The album has sold over four and a half million copies in the US and over 18 million copies worldwide. The album won three Grammy Awards in 1992: one as Best Alternative Music Album, and two for the first single, "Losing My Religion".Details
Out of Time combines elements of pop, folk and classical music heard on their previous album Green, with a new concentration on country elements that would continue on 1992's Automatic for the People.
Preceded by the release of "Losing My Religion", which became R.E.M.'s biggest U.S. hit, Out of Time gave them their first U.S. and UK #1 album. The band did not tour to support the release.
In Germany, it is the band's best-selling album, selling more than 1,250,000 copies, reaching 5× gold.
Out of Time was the first R.E.M. album to have an alternative expanded release on Compact Disc, including expanded liner notes and postcards. In Spain, a contest was held to have a limited edition cover with the winner being an abstract oil painting.
Track listing
All songs written by Bill Berry, Peter Buck, Mike Mills and Michael Stipe.
Side one – "Time side"
"Radio Song" (feat. KRS-One) – 4:12
"Losing My Religion" – 4:26
"Low" – 4:55
"Near Wild Heaven" – 3:17
"Endgame" – 3:48
Side two – "Memory side"
"Shiny Happy People" – 3:44
"Belong" – 4:03
"Half a World Away" – 3:26
"Texarkana" – 3:36
"Country Feedback" – 4:07
"Me in Honey" – 4:06