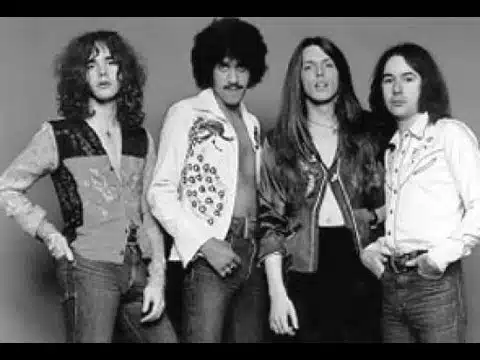 It's that time of year again, Paddy's Day is just around the corner and it's time to talk, argue and discuss that 'Old Chestnut.' So what are the greatest Irish songs of all time. It's a touchy subject, where do you start, where do you finish?
So there are 5 Rules to picking your favourite Irish Song of All Time.
Rule One: Nobody is allowed mention B'Witched, The Eurovison Song Contest or any boy band.
Rule Two: They have to be Irish. We're not using Jack Charlton's Grannie Rule. Otherwise we could include every 'feckin' singer in the whole world including Ed Sheeran, Frank Sinatra, Mariah Carey and Michael McDonald, who mentioned at his gig last Sunday that his family are from Tullamore!
Rule Three: No DiddlyDee, jigs or reels. (These are my rules, if you don't like them make up your own.)
Rule Four: Every list must include U2, Van The Man and Thin Lizzy.
Rule Five: Irish songs from TV commercials are not acceptable except if they were used in a Guinness Commercial.
So they're the rules and now here's my Top 10 Irish Songs Of All Time…
10. Boil – Fat Lady Sings: It was the first single taken from the album 'Johnson'. The tracks builds, bursts, bubbles and then boils. Nicky Kelly is at his angry best. Why weren't these guys bigger?
9. Rat Trap – Boomtown Rats: When this came out we all realised that we really had an anarchic place we could fit into the world. Oh sure we had Thin Lizzy and Van Morrison before but Rat Trap was all about kicking over chairs, bouncing around like a bunch of eejits and wearing pajamas on a night out.
8. Back Of My Hand – Gemma Hayes: All the way from Tipperary this lady made every word bleed and every chorus cry. And then a 'Joy Division' bass line kicks in and we all took a long sip of beer and looked at each other. When she sang 'And as the train pulled off I know you loved him more' we were hooked.
7. Candy – Ash: Controversial. Ash aficionados will be up in arms screaming, travesty, injustice. Guess what I can't hear you. The clever sampling of The Walker Bros 'Make It Easy On Yourself' just brings this to another level.
https://www.youtube.com/watch?v=KWsqd9eILhQ
6. Rainy Night In Soho – The Pogues: No arguments, I'm not listening.
5. Linger – The Cranberries: There is something special thing special about the Irish singing voice. Is it history or the Irish art of self-deprecation? Maybe it's our struggle deep within, a plaintive cry from a far flung island hugging the edges of mainland Europe? Whatever it is we should be thankful because we've produced some of the best singers in the world. Dolores O'Riordain is up there with the best.
4. Bullet the Blue Sky – U2: From the Joshua Tree. album. This is probably their most politicised tune. It came about after a visit to Nicaragua and El Salvador. Some people hate Bono when he gets on his high horse. I think if he has a high horse he might as well get on it. Also the producer of this track, Dave Meegan, is an old school buddy of mine.
3. Into The Mystic – Van Morrison: I'm a huge fan of this man. This week, this is the track I love. Next week it will change and the week after. He's still producing quality material after 39 albums. Just check out the album 'Keep Me Singing' from 2016 and luxuriate in his amazing song writing.
https://www.youtube.com/watch?v=CEvsDuJYEnI
2. Chasing Cars – Snow Patrol: It's an amazing song and also it was the last song ever performed live on 'Top Of The Pops'.
1. Still In Love With You – Thin Lizzy: Only the live version will do from 'Live And Dangerous' possibly the best live album ever recorded. This is a love song with screaming lead guitar and that funky bit in the middle we all love. This is about growing up in Ireland in the late 70's even though it isn't. But if you were a teenager in the late 70's you know what I mean.
https://www.youtube.com/watch?v=261uidoVOVk
Now that you know our top 10, we'd love to hear from you!
We want you to tell us what your favourite Irish song of all time – and don't forget there are rules to this folks!
This Bank Holiday weekend on Radio Nova we will be counting down the Top 50 Irish songs as voted by the Nova listener.
Each listener who votes is in with a chance to win tickets to great gigs such as Imelda May at the Trinity Series, Gavin James and much more.
So, vote on Facebook, Twitter or text your song to 087 18 18 100. The countdown begins on Saturday morning at 10am and will finish up just before 6pm on Bank Holiday Monday!
Get voting now!!!!