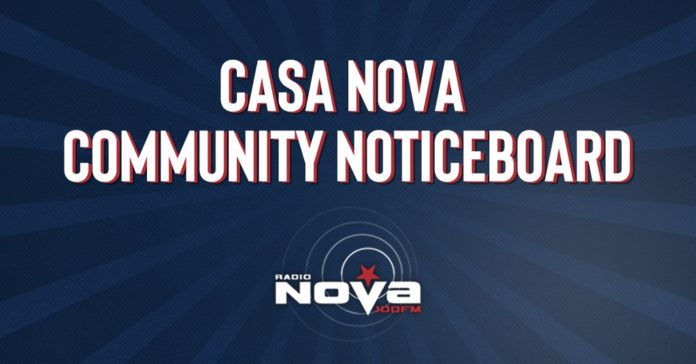 CASA NOVA is a community noticeboard on Radio NOVA.
An invitation to you to get in touch and tell us about an event, fundraiser, online class, or community initiative happening in your area.
Whatever it is, we want to know!
Just email us the details at: [email protected]
It's all part of Radio NOVA's 'Road To Well' offering support to those who need it most.
JUNE/JULY/AUGUST
Full of magic and fun, Malahide Castle And Gardens interactive Fairy Trail is perfect for kids of all ages.
Family friendly in every sense of the word, the Fairy Trail is an enchanting experience in the wooded West Lawn. 
The trail is approximately 1.8km which will take about 1hr 15mins to get around…although time flies when you're having fun with fairies!
More info at www.malahidecastleandgardens.ie
Woodie's DIY, Home and Garden are calling on children across Ireland to take part in their brand-new gardening competition Budding Gardeners
Whether it's planting pansies in a flower bed, tending to potted plants on the balcony, sowing sunflower seeds, arranging a colourful window box, or growing your own fruit and vegetables,  Woodie's are asking children to flex their green fingers this summer by working on their very own garden patch for their chance to win some fantastic prizes:
Further details can be found on woodies.ie. Closing date is Tuesday 3rd August 2021.
National Heritage Week 2021 will take place from Saturday, 14th – Sunday, 22nd August 2021.
The Heritage Council will once again invite individuals, communities and organisations to develop Heritage Week projects, and the call for accepting National Heritage Week projects is now open.
For more info www.heritageweek.ie
The National Gallery Of Ireland is open again, and all visitors need to book a free general admission ticket in advance of visiting. 
This will help them manage the number of people in the building to ensure that you enjoy a safe and peaceful visit.
This will give you access to the permanent collection, free exhibitions and the Gallery Shop.
For more info go to nationalgallery.ie
Dublin City Council is seeking to commission 5 large scale street artworks across the City.
The Painting the Town project aims to improve and animate the general appearance of 5 sites, making them more welcoming, while also supporting street artists to make highly visible work in the City. 
The artwork design theme is open but should seek to engage all ages and abilities.
Suggested themes may include city living, reopening the city, environment or climate change, themes specific to the locations uses or history, playful city, Dublin City centre, urbanism, accessibility. 
Deadline for receipt of applications is Monday 5th July at 12pm
More info at www.dublincityartsoffice.ie