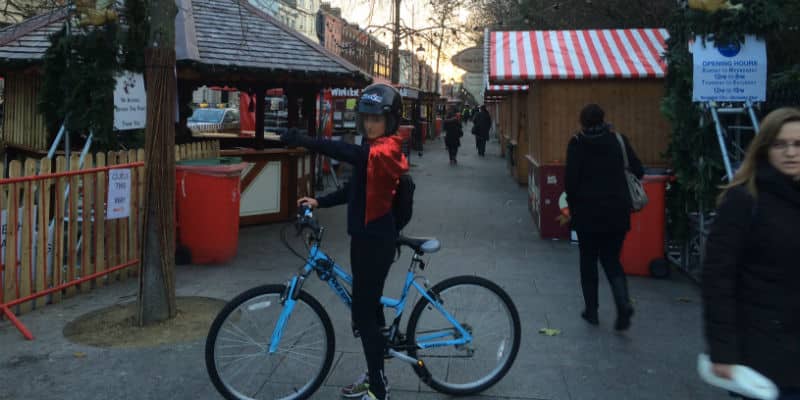 This time when Ticket Gal struck, not only did she have a set of tickets for Toto to give away but she had a pair of tickets to see The Foo Fighters at Slane 2015.
The bike riding super hero dashed off on her mystical blue bike to dish out the coveted tickets!
As she cycled through the busy streets of Dublin's city centre she was mobbed by a gang of Radio Nova listeners foaming at their mouths, desperate to nab the tickets.
The same rule applied this time around, in order to win the tickets the following line had to be delivered:
"Radio Nova, seriously addictive music….give me the tickets!!"
The lovely Paula Farrelly from Milltown in Dublin was the first person to approach T.G and chose to head to Slane next May with her husband!
Denis Phelan was the second lucky winner to approach our Ticket Gal and came away with a pair of tickets to Toto who will play in Vicar St.
Congratulations to the lucky winners and keep listening out for the next time Ticket Gal strikes!!