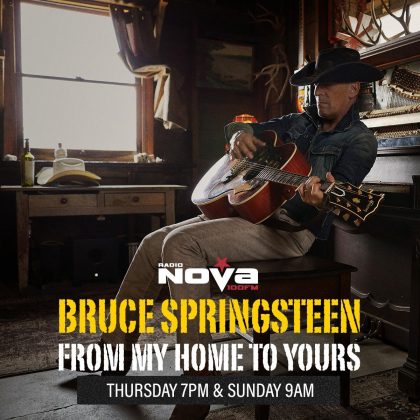 Every Saturday @ 6pm and Sunday @ 9am
Bruce Springsteen presents a new weekly show called "From My Home to Yours" every Saturday @ 6pm and Sunday @ 9am
Bruce Springsteen: From My Home to Yours
Every Saturday @ 6pm and Sunday @ 9am
Bruce Springsteen has taken over Radio Nova!

The superstar presents a new weekly show called "From My Home to Yours" every Saturday evening at 6pm (repeated Sunday mornings at 9am).

In the new show, 'The Boss' plays records from his own personal collection and share his thoughts and stories, direct from his home in New Jersey exclusively on Radio Nova in Ireland. It's the perfect music marriage!

"I'm am here to wish you well and to play you some songs that kind of work with the times that we're living through," says Springsteen.