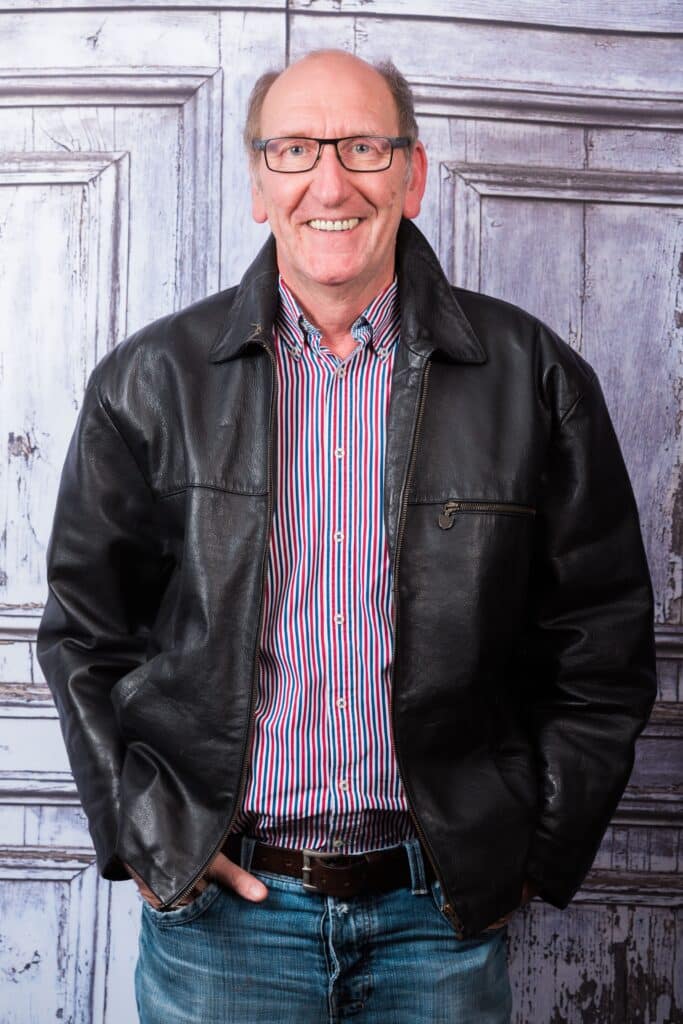 Every Sunday @ 7am
John Clarke brings you into the day of rest with tunes that don't!
Sunday Morning With John Clarke
Every Sunday @ 7am
John Clarke is one of radio's journeymen in a career that's longer than the Beatles but shorter than Rolling Stones.

It was humble beginnings for the teenager from Dublin 12 .

So when Pirate Radio was in its infancy & many a music lover got involved to shake up the state controlled broadcasting across Ireland.

John moved from Radio Dublin through Big D Radio , ARD , Radio 257 & K.E.L.O. And in the early 80' s was given his big break when Chris Cary handed him a dream job of presenting the breakfast show on his Radio NOVA 88fm. As the 1st DJ on the station he moved to afternoons before becoming head of music. Eventually moving to KISSfm 102.7 to host the drive time shift.

5 great years followed, where the talent of those involved expanded & fun was had by all.

RTE came knocking in the mid 80's and a national radio career followed, initially as a weekend breakfast show jock . He then became the Senior Producer In Charge of the no 1 breakfast show ( Ian Dempsey on 2fm)  for 10 great years . His love of music was rewarded when he was made Head of Music at the channel.

In the late 90's John was given the challenge of leading 2fm into a very competitive phase of broadcasting in Ireland . For 11 years as Head of 2fm the channel was the No 1 music station in Ireland .

John's always kept his love of music. He became the 1st presenter / producer at 2fm. His late night Album Show ran for 15 years & Ireland's Biggest Jukebox topped the listener ratings on Sundays for the 15 years is aired.

As digital radio became important in the broadcasting landscape, John created the brand 'RTE Gold', his creative programming saw the digital station rise to become the No.1 listened to digital station in Ireland.

John's love of radio continues on Radio Nova 100 & following 3 successful years presenting John Clarke's BIGGEST Jukebox on the Station, the clock has almost gone full circle as he is now the Sunday Monday DJ on Nova again, having done the same job in the early 80's with a few detours along the way.

If John Clarke is one of radio's journeymen "it seems the road goes on forever & the party never ends"
© Copyright 2018 Radio Nova 100 FM All Rights Reserved.
site built and maintained by Square1.