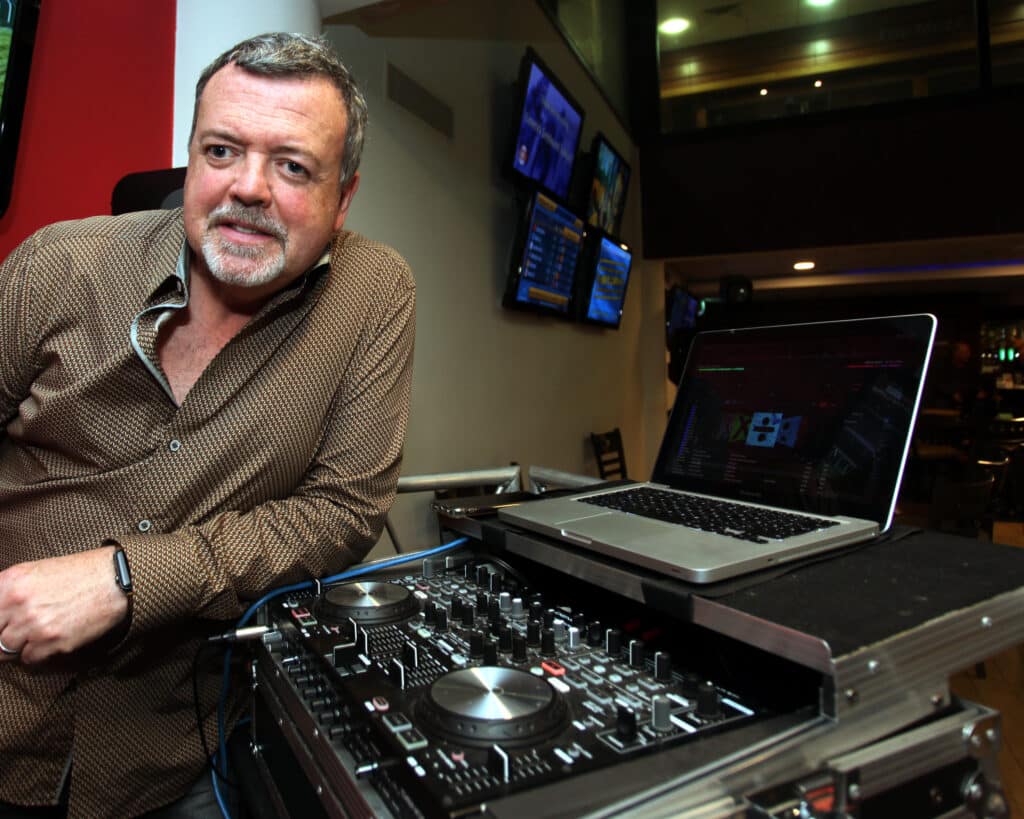 Phil Cawley started DJing back in the 80s. "I grew up in Chapelizod by the Liffey. It was hard to escape music in my house as I was the youngest of 5. At a very young age I was exposed to extremely loud thumps of Zepplin, T-Rex and Queen from my older brothers. My choice […]
Saturday Afternoons with Phil Cawley
Phil Cawley started DJing back in the 80s. "I grew up in Chapelizod by the Liffey. It was hard to escape music in my house as I was the youngest of 5. At a very young age I was exposed to extremely loud thumps of Zepplin, T-Rex and Queen from my older brothers. My choice was, learn to play the guitar or get on the Radio? I chose the wireless at age 13 and haven't stopped since. For me music is like a fuel that can get you through anything in your life. To think that just one song can mean the difference between happy and sad is a tremendous feeling. I never underestimate the power of a request. The radio is my platform to entertain...

I've interviewed some of the greats. I travelled to Las Vegas to chat with Elton John, had a one to one with Chris Martin and once asked Kelly Jones to step back into the studio a second time when I forget to press "Record" the first time!

I've been privileged to have taken part in many charity drives and I currently bring groups walking and trekking to Spain and The Canary islands.

As a keen motorcyclist I have explored the world and I'm hoping Nova bring back the Harley's.

My new show on Saturday is all about the music so I want to hear about what our listeners like. Two way communication is what I'm bringing to Saturday's on Nova.