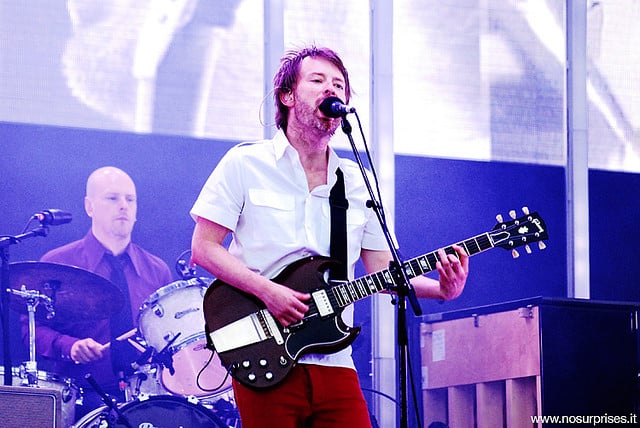 It was recently announced that Radiohead are set to release their new album in June. According to the band's manager David Message they will release their new album this summer.
The band's manager was recently part of an In Conversation event at an east London bar and performance space The Wanstead Tap last night (April 14th).
The venue tweeted during the night and said that according to Message "the new Radiohead album will be out in June and will be like nothing like you've ever heard". You can check out the tweet from the venue down below.
From the horses mouth "the new Radiohead album out in June will be like nothing like you've ever heard". pic.twitter.com/7XP7jmPNZZ

— The Wanstead Tap (@TheWansteadtap) April 14, 2016
As of yet there is no official release date but Radiohead are expected to announce the date of their new album very soon. Radiohead's long-time visual collaborator Stanley Donwood said last month that he has heard the band's new album, describing it as "a work of art", though he also said at the time that the record isn't finished yet.
Photo Credit:  Alessandro Pautasso